Most useful customer reviews
25 September 2016
Great Product
We needed a waterproof case for a range of activities including when we are out on the motorbike using our phone as a satnav on quiet country back roads (my wife follows the instructions and tells me when to go left, right etc.). The neck strap is great and removes the anxiety of dropping the phone. Really seems to be a great product. Be careful when ordering that you get the right size case for the size of your phone.
lynda everitt
bridgend, south wales
hauwei p8
15 January 2016
Fab
Love this waterproof case! Wasn't sure if it would fit my phone but it's perfect. It floats too, which is a bonus. I can easily operate the phone through the cover so don't need to take it out to take photo's. Can attach it to my rucksack with a carabiner (which wasn't supplied but that's a minor issue). Comes with a neck strap. I'm well impressed!!!
Mandy Reeves
birmingham
samsung galaxy s5
30 November 2014
fab product, good value
fab product, good value for money, delivery & service impeccable
32 Reviews
|
Write a review
---
Additional information
100% Waterproof case
When swimming, surfing, kayaking, fishing, snorkelling, skiing and various other outdoor activities - you want to share this supremely adventurous moment by taking a photo or capturing a video. Wearing the DiCAPac for your smartphone, you can do just that while protecting your device yet still operating its key functions.
Made of non-toxic materials, the DiCAPac 100% Universal Waterproof Smartphone Case allows you to take your smartphone with you in otherwise inhospitable environments while still providing touchscreen control.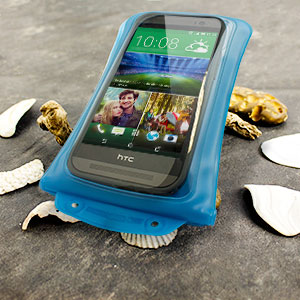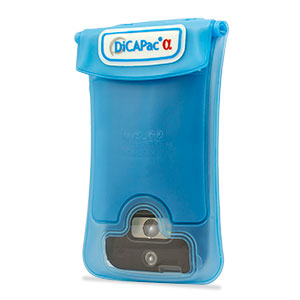 Highest grade JIS IPX8 waterproof rating
All DiCAPac products have passed Japan's rigorous JIS IPX8 test and are all waterproof certified at the highest possible grade (grade 8).
Tested and passed up to 33ft an underwater lab test and actual real-life conditions. This means you can be assured your smartphone can be taken within the DiCAPac case up to 33ft (10 metres) underwater for long periods of time and capture those precious moments.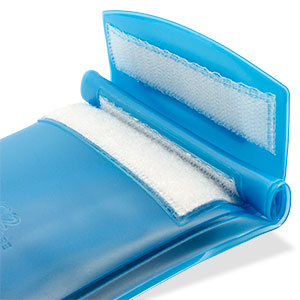 Not just protection against water
Not only does the DiCAPac 100% Universal Waterproof Smartphone Case protect your device from water damage, but it also offers protection from dust, sand and even snow. Take your smartphone on the beach, outside in the rain or on a cold snowy day - all with assurance that your device is protected from the elements.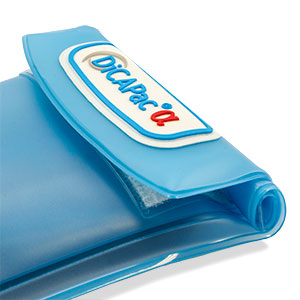 Clear photos and clear view of your smartphone display
Designed to allow full functionality of your smartphone and includes a high-clarity surface that is manufactured to offer unbeatable protection for your smartphone screen without impairing the screen brightness or clarity.
Not only that, but your photos and videos will remain sharp and clear as it captures through a specially designed polycarbonate portion of this case.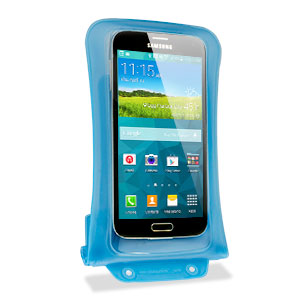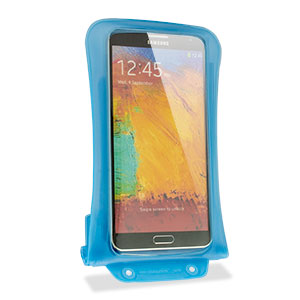 Floats in water
So you can easily locate your device, the case will lightly float in the water so you can easily retrieve it should it escape your grip.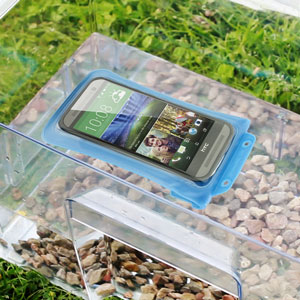 Supports use of your touchscreen while in the case
As well as providing protection and visibility of your device, the DiCAPac supports full use of your touchscreen while in the case. This is ideal for texting, web browsing, checking e-mails and capturing photos & video - all while your phone is fully protected from water and other elements.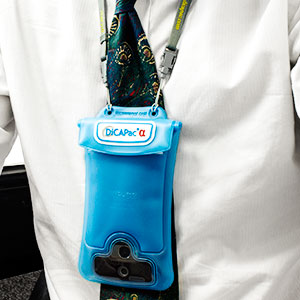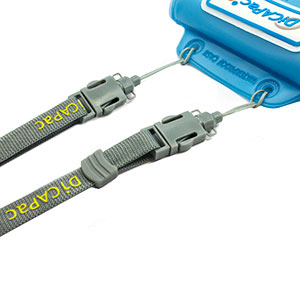 For safety, the strap will breakaway under certain levels of stress to avoid any potential tangles that could cause an injury.
Please note: if using the Universal Waterproof Case with iPhone 7 / 7 Plus, Assistive Touch will need to be enabled as the physical Home button will not respond. To do this, go to Settings > General > Accessibility, then scroll until you see the Assistive Touch option. This will add a virtual Home button to your screen so you can continue to use your iPhone 7 / 7 Plus.
Specifications: