Most useful customer reviews
M Tomlinson
Notts
iPhone 6 plus
27 July 2015
Value for the money
Wanted a clear case & screen saver basically but seeing what was offer thought I'd give it a try , not disappointed with the pack & all of the items included. Especially the in-car charger. Quick turnaround from ordering it too. Would recommend this product
Keith Parker
Yorkshire
IPhone 6 plus
30 May 2015
Ultimate accessory pack
Excellent pack with all the accessories,s you can think of
Giselle Barlow
West Midlands
Iphone 6plus
11 December 2014
Everything you could want for your phone in 1 box
Amazing value for money, clear case fits perfectly, car charger practical and compact, screen protectors great quality and the stand is very helpful when typing this
20 Reviews
|
Write a review
---
Additional information
Own an iPhone 6 Plus? Then why not lavish your phone with a number of lightweight, portable and extremely useful accessories - all in one fantastic pack.
The Ultimate iPhone 6 Plus Accessory Pack features six super useful items which will improve its protection, charge the device within a vehicle and provides a selection of phone mounts whether you are at home, in the office or in the car.
The 'Ultimate' pack includes:
Ultra Thin Gel Case
Tempered Glass Screen Protector
Car Charger
Car Holder
Desk Holder
Mini Portable Desk Stand and Stylus
Each accessory in the pack is designed to work with each other - so for example if you wish to use your phone within the desk stand or the car holder, you don't need to remove the included polycarbonate case.
Ultra thin case
The included case provides stylish protection for your 6 Plus. With its crystal clear attributes, it wraps around your phone without adding any additional weight or bulk to your handset, but still allowing you complete access to all of the ports and features. Its design means it can be applied and removed from your iPhone 6 Plus in seconds, but with cut-outs to use the camera and the charging ports that allow you to use the case with complete access to the iPhone 6 Plus without having to remove it.
Tempered Glass Screen Protector
Prevent scratches appearing on your smartphone display with the awesome tempered glass screen protector
Crystal clear viewing of the display while not interfering with any of the touchscreen functionality.
The Olixar screen protector doesn't interfere with your iPhone 6 Plus' touchscreen functionality and combined with the included Ultra-thin case, it offers 100% protection for your smartphone.
Car Holder
Suitable for use attaching to either a car windscreen or dashboard, the iPhone 6 Plus Car Holder positions your smartphone within a comfortable distance from your eyesight.
Folds 90° and rotates a full 360° providing a variety of useful viewing angles, while also allowing you to use either a portrait or landscape position.
Features soft pads with adjustable arms that carefully cushion and grip your smartphone, even when a slim cover is used.
Ideal for using your handset as a sat nav (satellite navigation) device, providing a location for your smartphone screen that is easy to read at a glance.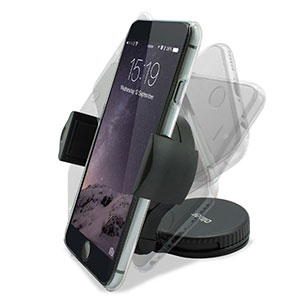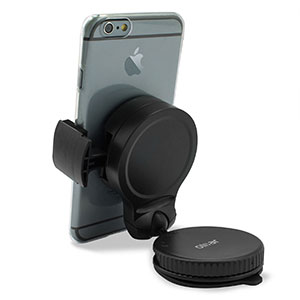 Car Charger
There is nothing worse than realising your smartphone battery is completely empty of charge, usually at the precise moment when you need it the most!
With the included car charger, you can provide power to your phone while you travel or just to give it that essential vital boost to make that all important phone call or check your e-mail.
Ideal for charging your phone while you are using it as a sat nav system, which traditionally uses more power to continually calculate your location and with its powerful 2.4A output - charging will be speedy.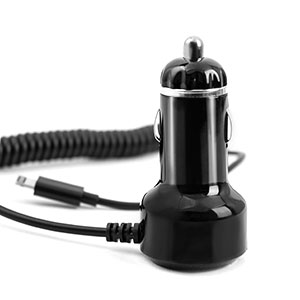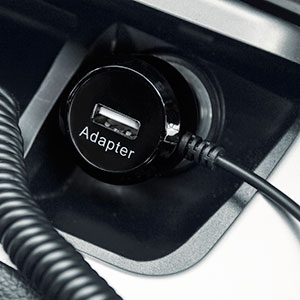 Desk Holder
The desktop holder is perfect for viewing your phone at home or in the office. Its stylish and sleek design means that it won't look our of place on your desk.
Features a special adhesive that doesn't leave any residue that holds your iPhone 6 Plus securely with its impressive grip, without fear of the holder falling over and damaging your iPhone 6 Plus. It can be used in either portrait or landscape modes making the holder perfect for writing texts / emails, browsing the internet, playing games, viewing videos and even for making video calls.
Better yet, you can also attach the desktop holder to other flat surfaces including shelves, cabinets and even tiles due to its strong and effortless grip.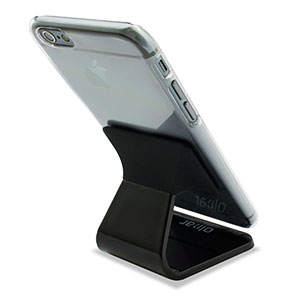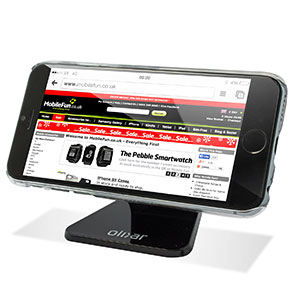 Mini Portable Desk Stand and Stylus
Enjoy the convenience of this portable desk stand and stylus that you can carry in your pocket or bag.
This mini stylus flips open creating a portable desk stand for your iPhone 6 Plus. Not only that but it has a microfibre pad on it too that is ideal for helping to get rid of any unwanted fingerprints or marks.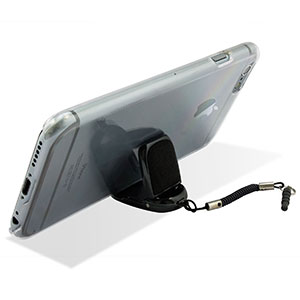 Average rating 4,7 given by 20 customers | Write a review
M Tomlinson
Notts
27 July 2015
iPhone 6 plus
Value for the money
Wanted a clear case & screen saver basically but seeing what was offer thought I'd give it a try , not disappointed with the pack & all of the items included. Especially the in-car charger. Quick turnaround from ordering it too. Would recommend this product
Translated from English
4331 out of 8433 found this helpful
Did you find this review helpful?
---
Keith Parker
Yorkshire
30 May 2015
IPhone 6 plus
Ultimate accessory pack
Excellent pack with all the accessories,s you can think of
Translated from English
4205 out of 8148 found this helpful
Did you find this review helpful?
---
Michaela
Roma
12 March 2015
Consigliatissimo
Ottimi i prodotti per iPhone 6 sia per la qualità che per il prezzo tempi di consegna rapidi,comprerò ancora .Lo consiglio assolutamente.!!!!!
Translated from English
1826 out of 3460 found this helpful
Did you find this review helpful?
---
Sidharth
Karnal
21 February 2015
Fabulous
Products received were of top notch quality.Inam totally satisfied.Packing was extremely careful.Received within expected time.
Translated from English
6 out of 10 found this helpful
Did you find this review helpful?
---
Giselle Barlow
West Midlands
11 December 2014
Iphone 6plus
Everything you could want for your phone in 1 box
Amazing value for money, clear case fits perfectly, car charger practical and compact, screen protectors great quality and the stand is very helpful when typing this
Translated from English
0 out of 1 found this helpful
Did you find this review helpful?
---
Manuel Aponte
San Juan, Puerto Rico
10 December 2014
El paquete resultó ser todo lo que esperaba
El paquete resultó ser todo lo que esperaba. Todas las piezas son de buena calidad y muy útiles.
Translated from English
0 out of 0 found this helpful
Did you find this review helpful?
---
Mike Roberts
Bristol
18 October 2014
iPhone 6 Plus
Decent case but flawed accessories
The plastic case for the iphone is the highlight of the pack, it fits flush to the phone and it doesn't lose the svelte feel of the device. So that's good. The plastic screen protectors are decent enough nothing too special, bubbles quite a lot but with the included wipe they are soon pushed out. Were the pack is let down is the stands, of which there are 3. The in car one is OK, a little dated especially with some of the air vent technology that is around these days but is a functioning sucker pad variant. The plastic desk stand doesn't really hold the weight of the iPhone 6 Plus, it served the 5s OK but the design hasn't been updated for the 6 plus and suffers for it, and risks toppling over. The final stand is a small screen pen / stand. The stand is OK and is good for portability but the screen pen is unusable when the stand is being used and isn't really much cop even when you use it. It does have an in car charger though and they are always handy. Not bad for the price, but it feels like some of the items are wasted.
Translated from English
3675 out of 7042 found this helpful
Did you find this review helpful?