Noreve Tradition B BlackBerry Passport Leather Case - Black
Product part number: 22233TB1
Product reference: 51338
Keep your BlackBerry Passport well protected from damage with this high quality, beautifully crafted genuine black leather case from Noreve.
"Exceptional Case."
"Quality"
"Sheer quality"
Most useful customer reviews
Gerry Burroughs
Belfast
BlackBerry Passport.
14 March 2016
Exceptional Case.
This case is a master piece which shows up the Blackberry Passport at its best. Although a little bulky compared to most cases the protection it provides is first class with its beautiful leather finish and the smart closing clasp which also acts as a stand for viewing. There is provision for cards and money if one wishes to use it as a wallet.A highly recommended case for all BlackBerry Passport users.
Stewart
Barnsley
Blackberry Passport
4 December 2015
Quality
This is a genuine Leather product. It's really excellent quality. You don't really need a screen protector with this case. It's got a magnetic fastner ant two inside credit card pockets. Worth every penny.
Helen
London
BlackBerry Passport
25 April 2015
Sheer quality
I ordered two cases from Mobile Fun for my new BlackBerry Passport and they were both so good I decided to keep both. This one is exceptional in its design, functionality, all round protection and ease of use. It looks and feels very very good. I liked the snap closure, interior pockets, and viewing stand neatly incorporated into the back of the case. Discreetly classy and a pleasure to use.
6 Reviews
|
Write a review
---
Additional information
Elegant case manufactured from high quality handcrafted leather
Created in the capital of fashion and luxury, St. Tropez, the Noreve brand manufacture cases using only the finest quality materials and methods. Conceived in top quality handcrafted, fine-grain leather, the Noreve Tradition B Leather Case for BlackBerry Passport is both incredibly sophisticated and superbly durable.

Designed specifically for the BlackBerry Passport
Manufactured specifically for the BlackBerry Passport, the case provides superior protection in exactly all the right places. The reinforced sides of the case clip easily and securely to the back of your phone, holding it safely in place. Specialised cut-outs also allow easy access to all of the main ports and buttons of the device so you can charge it and make use of all of its features without having to remove it from the case. The camera lens, headphone jack, sensors and charging jacks are all visible with this case, as it is perfectly designed to suit your BlackBerry Passport.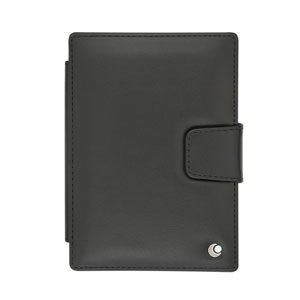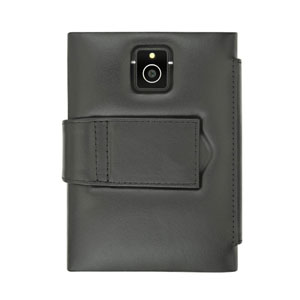 Slim and padded design
Featuring a slim fitting design and quality padded leather material, the Noreve Tradition B Leather Case provides fantastic protection against scratches, knocks and drops.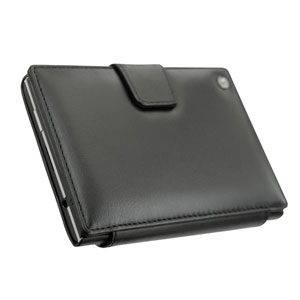 Quick and convenient fastener
The moulded fastener helps to keep your phone fully protected on all sides quickly and conveniently. When packed in your bag or luggage, the fastener will make sure that the front of your phone is safely protected from harm.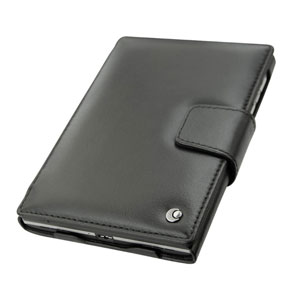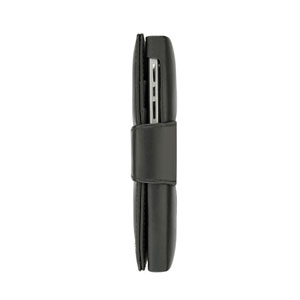 Internal pockets for credit cards and notes
With the Noreve Tradition B Leather Case you can leave your wallet at home thanks to the three internal credit card slots on the reverse of the case. This makes it the perfect case for when you're popping out to the shops, going out in the evening or even if you just prefer to travel light.