Additional information
Premium quality braided cable
So, you've invested in a premium quality Apple device. So why not get a Lightning cable that matches the design ethos and build quality of that device? Featuring aluminium connectors and a sturdy braided design, you can be assured that this cable is built to last and performs perfectly.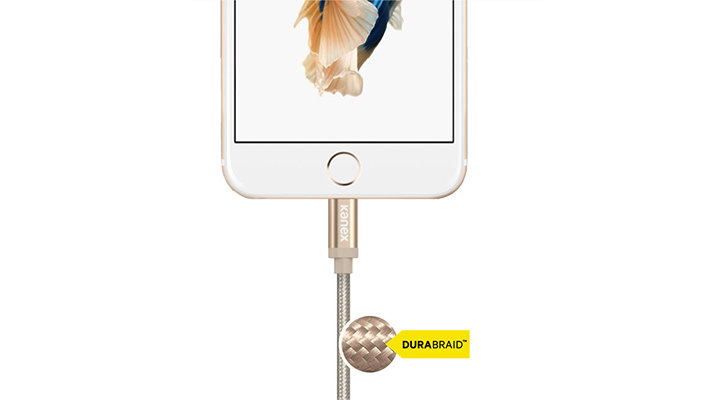 1.2 metres for maximum convenience
Enjoy all the convenience and freedom you need for charging and syncing your device with this cable that features an impressive 1.2 metres length. Not too long that it gets in the way of anything and long enough to suit most needs.
Designed for connection of iPhone / iPod / iPad to USB supported devices
Designed to connect Lightning devices including iPhones, iPads and iPods - the Kanex Braided Lightning Cable is ideal for charging and syncing your devices.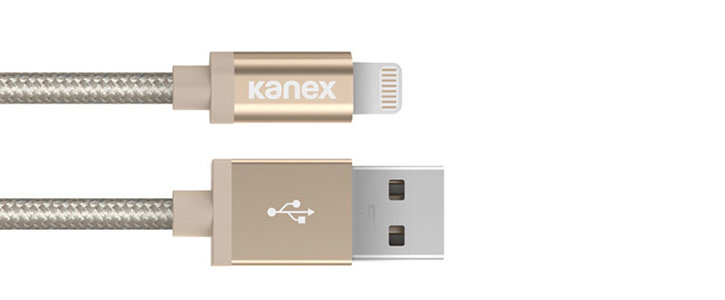 Allows simultaneous charging and syncing of your Lightning device
This high quality cable allows you to connect your Lightning device to your laptop or desktop PC in order to charge your phone and exchange / sync data simultaneously.
Made for iPhone, iPad, iPod Apple Certification

With the 'Made for iPhone, iPad, iPod' certification, you can be sure the Kanex Lightning Cable is fully compatible with your device, while also adhering to all of Apple's guidelines. This ensures your cable is of the very best quality, designed specifically for the Apple Lightning products and meeting all of Apple's performance standards. What's more you'll never receive a pesky compatibility message as you might with non-MFi accessories.