Kenu Airframe Plus Car Kit Car Mount & Fast Charger - Black
Product part number: DT1–KK–NA
Product reference: 56410
By joining the Airframe Plus and Dualtrip into one bundle, Kenu have created the ultimate car kit. Perfect for keeping your device in view and simultaneously charging it.
"Really good products"
"Cracking bit of kit"
"Fits larger phones!"
Most useful customer reviews
1 November 2016
Really good products
Really good products - Car Mount is as easy as Clip & Click, 3 seconds to place the phone into a really solid mount that copes easily in either portrait or landscape alignment. The Charger is very quick and effective, the 2 together for this price is a real bargain!
Chris Renton
Leeds
Huawei P9
7 June 2016
Cracking bit of kit
I've been looking for a solid in car holder for a decent sized phone for some time since I purchase my old Nexus 4, never have I found one that stayed in place or was build quite so well as the Airframe Plus kit. The heavy rubber fin holders hold the device brilliantly in my air vents with little to zero movement, the slide action of the mounting of your phone is also super easy. The added bonus of the power adapter is fantastic and makes this a slightly more expensive but well worth it kit for nearly all handsets!
Jim Callahan
Falkirk
Nexus 6p
18 March 2016
Fits larger phones!
I bought the Airframe for my Galaxy s6 and it fitted no probs. When I changed my phone to a Nexus 6p, however, the arm does not stretch far enough to accommodate the wider phone. Enter the the Airframe Plus to save the day! Fits well and so far has managed to stay on the air vent without falling off! The fast charger is very handy and will charge my Nexus in jig time! I would recommend this product.
9 Reviews
|
Write a review
---
Additional information
Attaches to all types of car air vent
With it's rotating clip, the Airframe + can mount securely to any type of car air vent; horizontal, vertical and angled.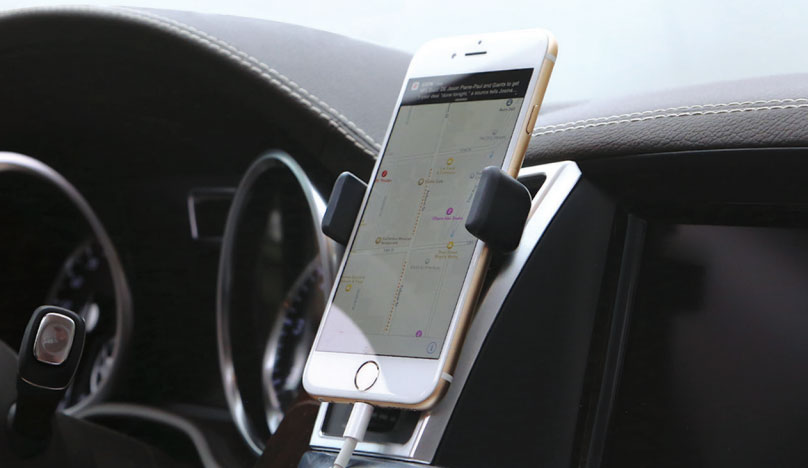 Two high powered 2.4A USB ports
Designed to keep your devices fully charged while commuting or during long car journeys - the Kenu Dualtrip USB fast Charger features a high powered 4.8A output, which ensures all of your devices have sufficient battery life.
When both ports are in use, 2.4A will be delivered to each port, making the Dualtrip perfect for charging devices simultaneously.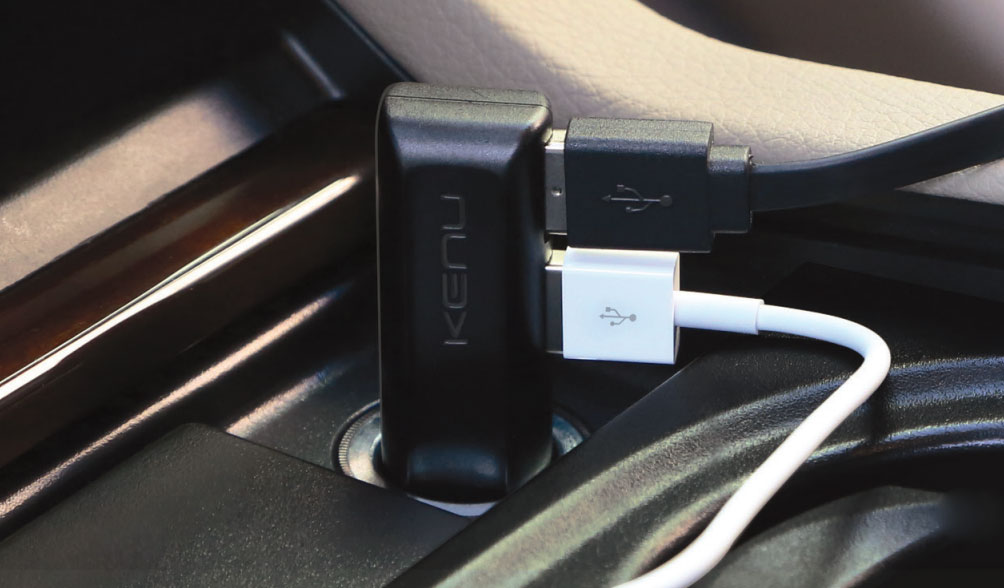 Compatible with a range of devices
Kenu's Airframe+ has a spring loaded expandable jaw which securely holds most smartphones even if they have oversized cases. Whilst the Dualtrip, can charge a smartphone, tablets or USB gadget including Bluetooth speakers. This means while on the road, you can keep your smartphone at eye level and charge your tablet simultaneously.

Portable compact design
For convenience the Dualtrip can fit comfortably inside of the Airframe+, ensuring minimal storage space is required. The Airframe+ can also be used as a travel stand, making it perfect for watching videos or playing games on flights and train journeys.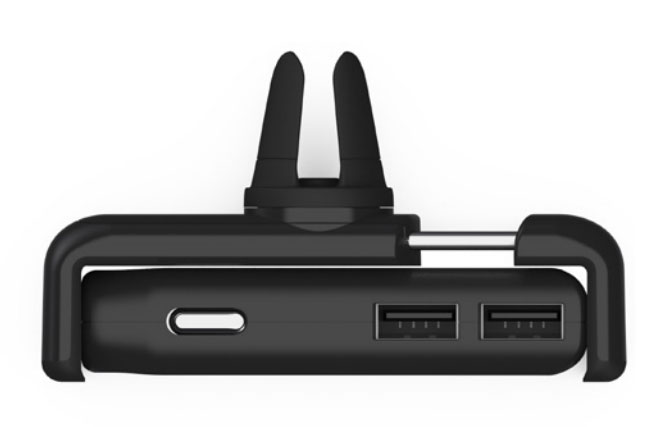 Technical Specifications:
Dualtrip:
Power: 24W
Output: total 4.8A
Airframe+:
Dimensions: 69 x 48 x 25mm (W x D x H)