Most useful customer reviews
Craig Bates
Chesterfield
iPhone 7
24 July 2017
Highly recommended
Very pleased with the case. Good quality and as described. Good customer service, and prompt delivery. Highly recommended
Amanda
Omagh
Apple iPhone 7
7 July 2017
This particular case is so slim it doesnt detract from the phone
Great selection of accessories for all phones available at MobileFun. This particular case is so slim it doesnt detract from the phone yet gives you the added reassurance that my iPgone is protected.
John Turpin
MIdlands
iPhone 7 RED
24 June 2017
Lovely skin
This is a great 'naked' skin for my limited edition iPhone 7 red. It's a very snug fit, so no chance of slipping off and is an extra low profile around this slim phone. It's completely clear skin allows the metallic red of my phone to shine through, it is the reason I got the phone in the first place. Love it, and would heartily recommend.
68 Reviews
|
Write a review
---
Additional information
Ultra-thin and lightweight case adds no extra bulk to your iPhone 7
The Olixar Ultra-Thin case is designed to be extremely slim and lightweight yet remains strong - so you can be assured that this case will add virtually no extra bulk to your iPhone 7 so it will still fit in your pocket with ease.

Created from strong and durable material for long lasting protection
Each Olixar Ultra-Thin Gel Case is created from a strong and durable gel material, which allows it to be flexible like silicone and tougher than a crystal case - providing you with long lasting protection from scratches and dirt.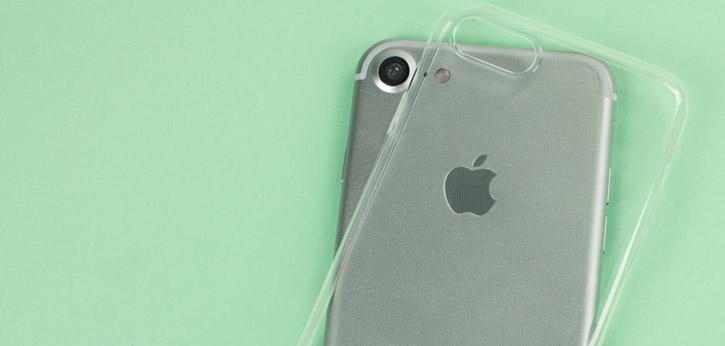 100% transparent case maintains the phone's attractive design
Protect your phone without hiding away your iPhone 7. The Olixar Ultra-Thin reveals the phone's beauty from within while still ensuring its protection. With a 100% transparent design, this see through case allows you to view all of your phone's original styling.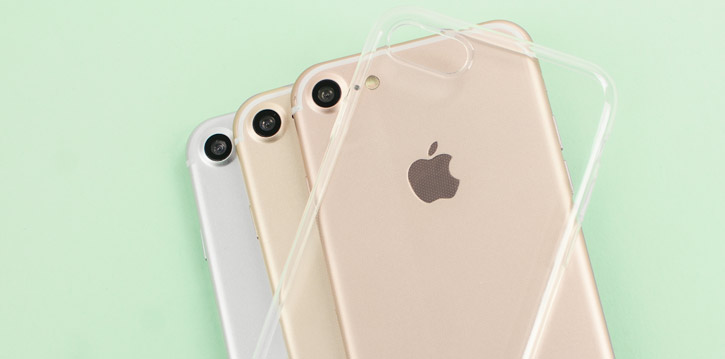 Raised bezel protects the phone's screen and camera from scratches and dirt
The raised bezel ensures the most important feature of your phone, the display, is protected when your iPhone 8 is placed face down on a flat surface. The raised bezel stops the phone's screen from being in contact with a flat surface, therefore keeping your phone's most valuable asset away from harm.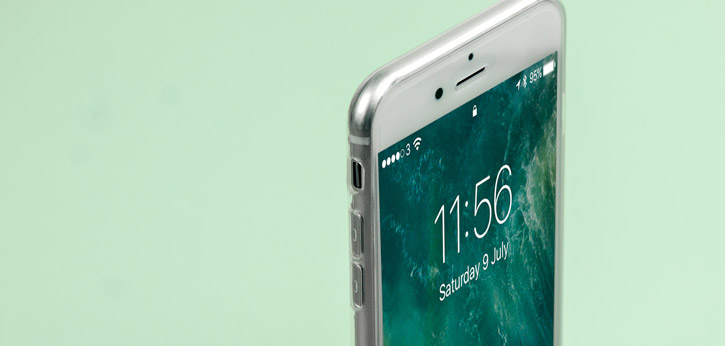 Non-slip coating for extra grip
The unique gel material used features a non-slip coating that provides you with extra grip for your phone, which minimises the chance of dropping your device - resulting in a case which is professional enough for work and sporty enough for play.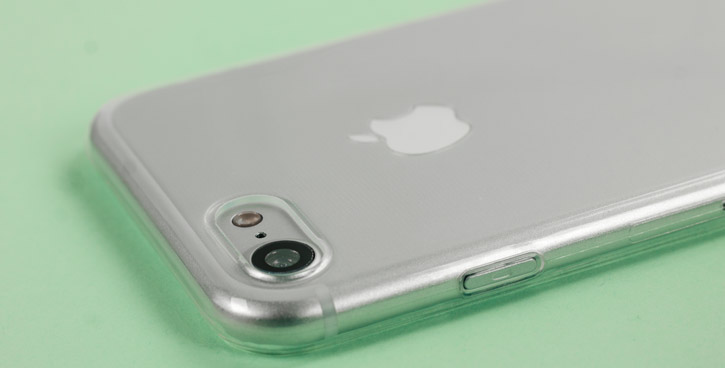 Interior pattern to prevent bubbles and moisture collection
Within the case is a carefully positioned dotted pattern, preventing bubbles which can typically occur from the collection of trapped moisture.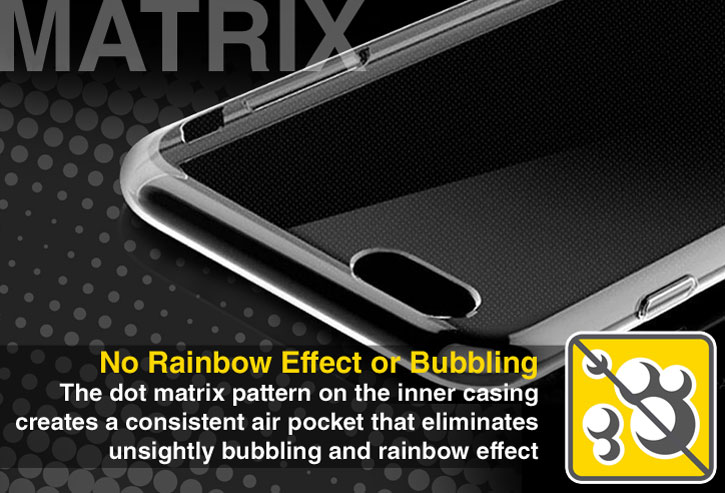 Access all your phone's features and ports so you can leave the case on at all times
There is no need to remove this slim fitting case to access all of your phone's great features. With cut-outs and protective gel covers so you can control all of your device's buttons, while leaving the camera free to take stunning photos without any hesitation - the Olixar Ultra-Thin case is purposely designed to allow you to use all of your phone's features even with the case on.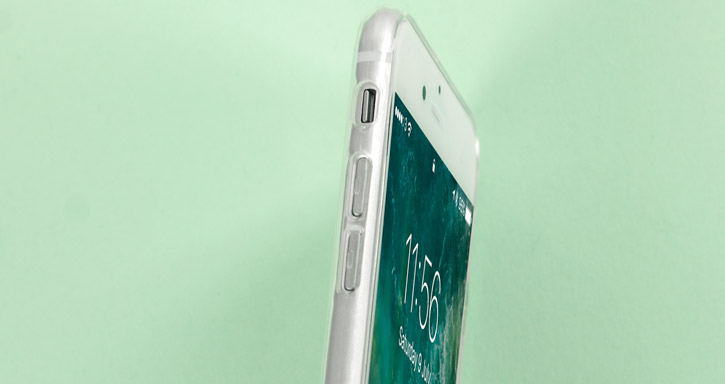 Designed for the iPhone 7
The Olixar Ultra-Thin Case has been designed for the iPhone 7, so you can be sure of a super slim protective case that will remain securely fitted to your device.