Additional information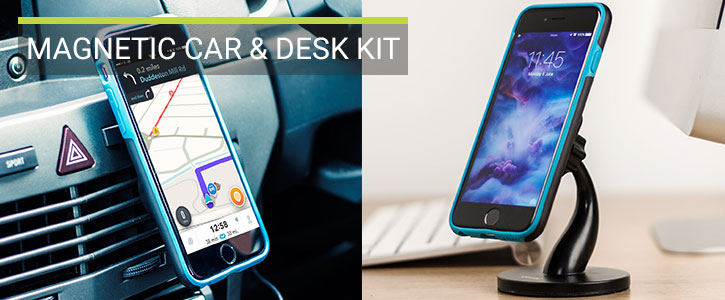 2-in-1 Magnetic Mount Kit for driving, resting and working
Quick, easy and convenient, the Magnetic Car & Desk Kit by Olixar features two handy mounting accessories for your smartphone that are designed to be placed either in your car, or on your desk / bedside table. Using magnets to attach your phone, you can easily switch from a docked position on your desk and then to your car for a super simple way of ensuring your smartphone is with you at all times.
The pack includes:
1x Olixar Magentic Vent Mount Universal Smartphone Car Holder (RRP: £19.99)
1x Olixar Universal Magnetic Smartphone Desk Mount (RRP: £14.99)
Dock quickly with just one hand
With an intuitive design, the Olixar Magnetic Holders make attaching and removing your phone a quick and easy process. No fiddling around with arms to achieve the most secure fit and certainly no aggravation, the Olixar Magnetic Car & Desk Kit has been designed so that with just one hand you can easily attach and remove your phone.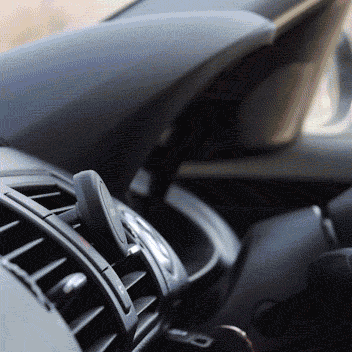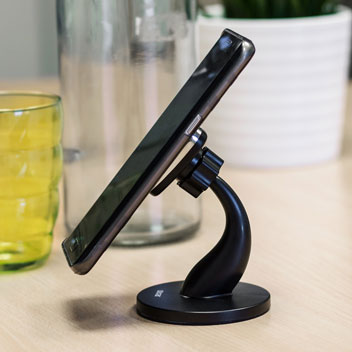 Quick and easy installation
Featuring a clever four way clip, the Olixar Magnetic Vent Car Holder allows you to mount onto any vertical and horizontal vent blades, making this unique car holder compatible with the majority of motor vehicles on the road today.
The Olixar Magnetic Desk Mount allows you to mount onto any flat surface, like tables, desks and bedside cabinets, making this mount a great choice no matter where you want to place it or which phone you want to mount on it.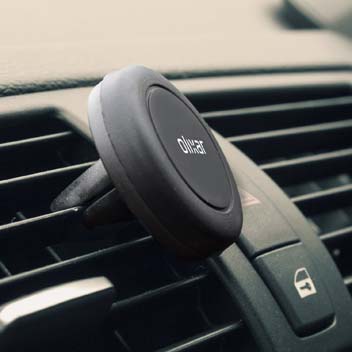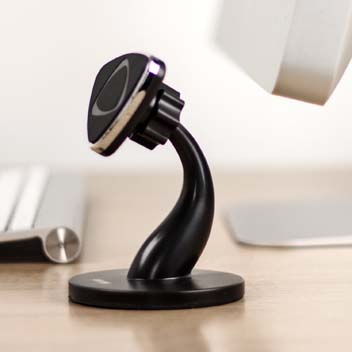 360° rotation creates the perfect viewing angle
With a strong and sturdy magnetic hold, the Olixar Magnetic Mounts give you the freedom to position your device at any angle you see fit. This provides a comfortable and enjoyable viewing experience, allowing you to stay up to date with your notifications.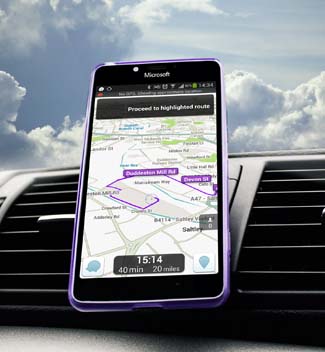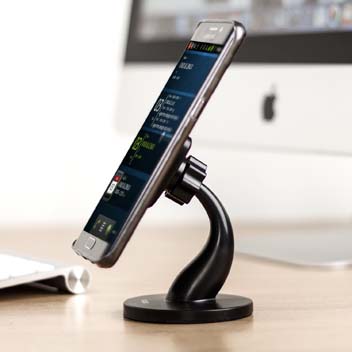 Universal design, compatible with all smartphones
The Magnetic Mount's cradle-free design allows for complete universal compatibility. This allows any smartphone, no matter how big or small, to work with the Olixar Magnetic holders. So, even if you upgrade or have multiple phones, you can dock effortlessly without the need to adjust the holder itself every time.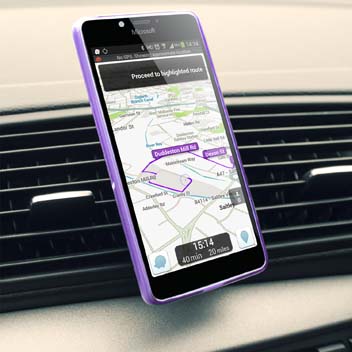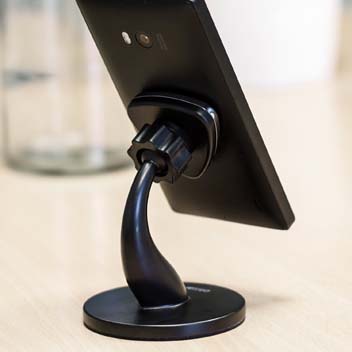 Use with or without a case on your smartphone
Coming complete with two extremely strong magnets for each mount, The Olixar Magnetic Mount's unique designs not only allows for quick and hassle-free docking, it also allows you to leave your case on no matter what style of case you have attached. From slim polycarbonate cases to tough bulky rugged cases, the Magnetic Mount can handle it all. This means you get all the benefits of having a quick and easy docking system, while your phone stays safe and protected.

Move between other Olixar magnetic products
The universal magnetic design allows you to move between the Olixar Magnetic range without having to change case or magnets. Once the adhesive magnet is attached to your phone or phone case, you can effortlessly dock on any Olixar magnetic mount for an effortless viewing experience.
Average rating 5,0 given by 3 customers | Write a review
Peter
Launceston
3 March 2017
Surprised
the back of iphone 7 is not magnetic so you have to have a case and place the a magnet behind the case. However the case i have has buttoms that connect to the phone buttons, so when the magnet is in place the 2 sets of buttons don't connect. Also magnetism with the magnet behind the case is not that good and the phone is not very stable when mounted on the vent magnet
Translated from English
0 out of 0 found this helpful
Did you find this review helpful?
---
Mark
Unknown
29 November 2016
Great product
Works well and no issues at all
Translated from English
0 out of 0 found this helpful
Did you find this review helpful?