Most useful customer reviews
John Kaddsish
Unknown
Samsung Galaxy S8
1 June 2017
This pack enables me to keep ussing my old power packs and chargers great value
Oh heck, they changed the charging port on the Galaxy, this pack enables me to keep ussing my old power packs and chargers great value
4 May 2017
Says what it does on the tin!
The LG V 20 is not sold in the UK. Needed extra charging cables asap as spares for the office, home, car etc... Not an item one can easily buy on the High Street.... A very practical set. Arrived quickly. All good quality. MobileFun sent a good product in a timely manner; They do what they say on the tin - as one famous company used to advertise!!!
79 Reviews
|
Write a review
---
Additional information
Starter pack of USB-C cables and adapters for convenient use
This amazing pack of cables and adapters provides a great charge and sync option for any occasion:
1x - 2 metre cable - Long cable, perfect for those hard "out of reach" charging points.
2x - 1 metre cables - The standard cable ideal for charging your device, and small enough for portability.
1x - Micro USB to USB-C adapter - Ideal for connecting your older Micro USB cables to USB-C devices.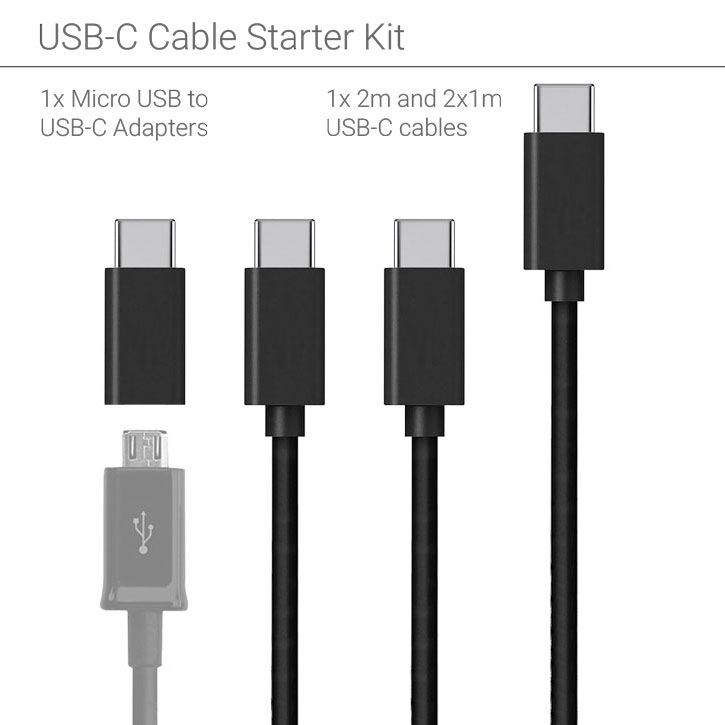 With one Micro USB to USB-C Adapter, you can connect any existing Micro USB cables you may have or acquire in the future to USB-C devices, giving you great continuity and versatility. The two regular 1m cables offer a great all-round option, ideal for use from the mains plug or when syncing files from your computer. Finally the pack is completed with one long 2m cable, allowing you to charge from hard to reach power sources, or just to give you that extra length you require, so you can move freely whilst your device stays charging.
Designed for connection of USB-C hardware to USB-A supported devices
Designed to connect smartphones, tablets and other USB-C (USB Type-C) equipped hardware to traditional USB powered equipment so you can charge and sync your device.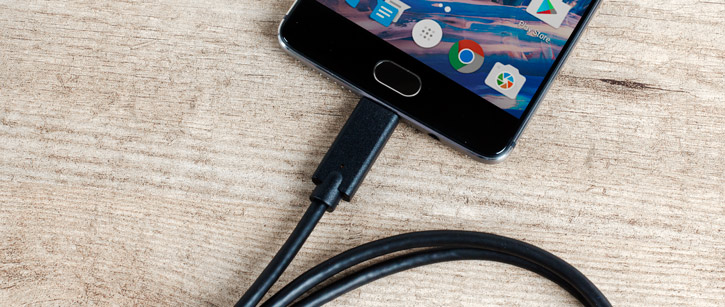 USB 3.0 super speed transfers
The cables feature USB 3.0 for the super speed data transfer rates, which means you can transfer content to and from your phone in seconds rather than minutes.
Reversible USB-C connector
Unlike earlier standards of USB connections, the USB-C connector is fully reversible and so can be inserted into a USB-C compatible smartphone or tablet with ease.
Converts your existing Micro USB cable to USB-C
Convert your existing Micro USB cables and connectors to USB-C (USB Type-C) with the Olixar Micro USB to USB-C Adapters. Ensure your collection of Micro USB cables are compatible with the latest USB-C devices.
Allows simultaneous charging and syncing of your USB-C Device
This quality cable allows you to connect your USB-C compatible hardware to your laptop or desktop, in order to charge your phone and exchange / sync data simultaneously.
Compatible with a USB mains charger and a PC
With a standard USB connection this cable is compatible with a mains charger featuring a USB input, as well as a laptop or PC - so you have complete flexibility for your charging needs.
Additional cable length for hard to reach locations
If your charging port or USB mains adapter is in a difficult to reach location, a standard USB-C cable may not be long enough for you to safely charge your phone. With the Olixar Long USB-C Charging Cable and its 2 metres length, you can be sure your phone can connect to USB powered ports for charging and syncing without difficulty.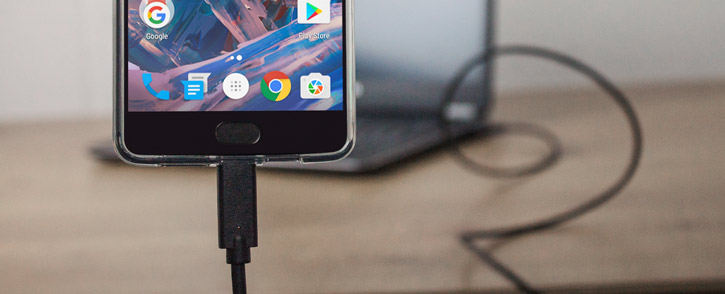 Tested to be compliant with USB-A to USB-C standards

This cable has been tested to be compliant with the USB-A to USB-C standard. Non-compliant cables can attempt to draw as much as 3 amps (3A), which could potentially damage connected equipment when they are not compatible with this high power output.
Don't take the risk, as the Olixar USB-C Charging Cable has been tested to ensure it's compliant with USB-A to USB-C standards, featuring the required 56kΩ resistor necessary to protect your devices.
Find out more on our blog post: Looking for USB-C compliant cables? Here's how we test ours.