Additional information
4 powered USB ports
The 4smarts Dual USB Car Charger features 4 standard USB ports, meaning you can charge any 4 devices which have USB charging compatibility simultaneously. This includes virtually all smartphones and tablets, as well as Bluetooth speakers and many other devices. You'll never need to be without power again.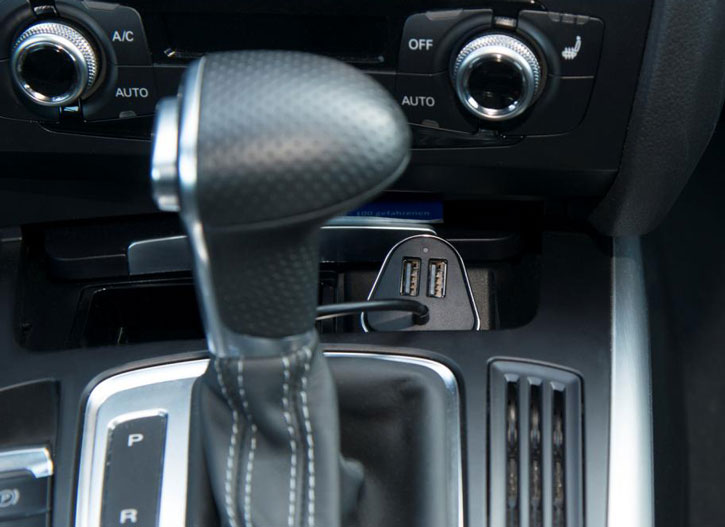 Dual hub structure for convenience and custom placement
Do you have shorter charging cables for your device? Didn't manage to claim the front passenger seat? Don't worry! This car charger has 2 USB ports on the adapter itself and a further 2 on a USB hub, connected by a cable - ideal for placing in the back seat and offering greater convenience for rear passengers.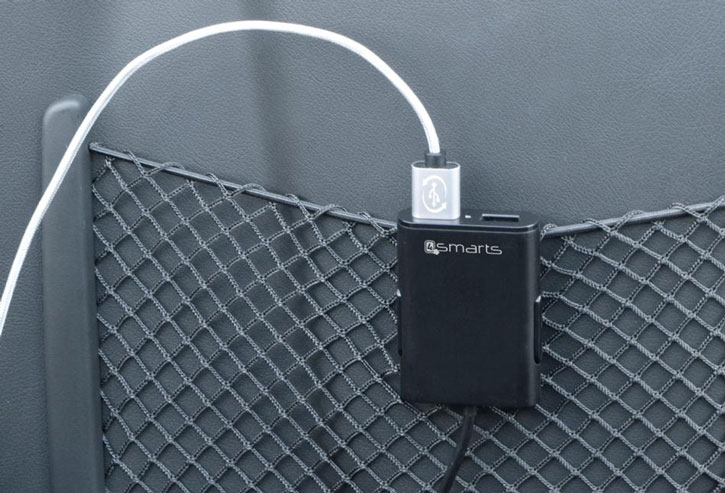 2.4A maximum per USB port for ultra-fast charging
Each USB port on this charger outputs a maximum of 2.4 Amps, more than enough to get any smartphone raring to go. This charger can even power larger tablets.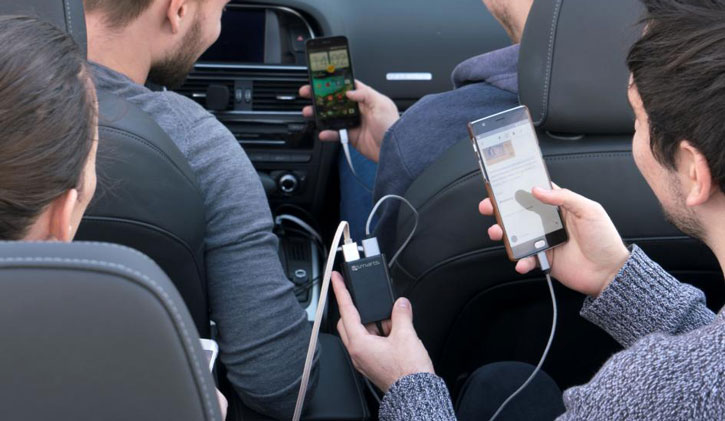 Clamp mechanism secures the USB hub
The USB hub component of this charger can be safely and securely installed on your vehicle's seat pockets or the back of the centre console, thanks to an innovative and sturdy clamp mechanism. Even during bumpy rides, you'll still have power for your devices.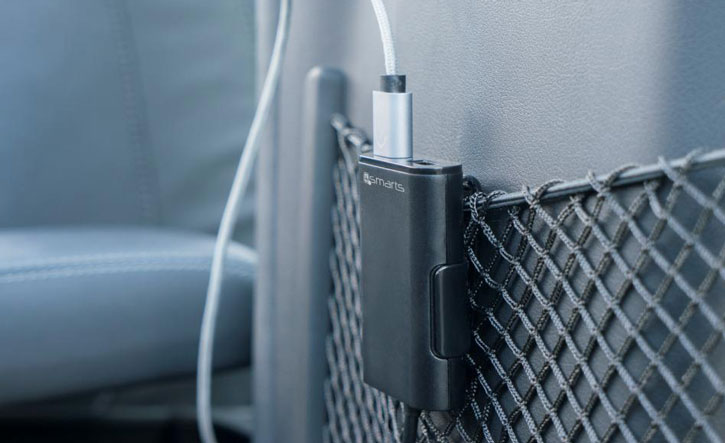 Intelligent charging cutoff protects your devices and optimises charge
This charger from 4smarts will automatically reduce consumption as necessary, and sustain your battery when almost full. This means you can connect any smartphone, tablet or other device, safe in the knowledge your devices will never overcharge.
Sleek, modern design
There's no reason charging your devices shouldn't look good, too. An elegant, understated modern design ensures this charger will fit perfectly into any car, and will complement the design of your vehicle perfectly.
Specifications
• Cable length: 165 cm
• Input: 12-24V
• Output: 4x 5V / 2400mA
• Compact dimensions: 75 x 40 x 40 mm (charging unit); 65 x 50 x 25 (USB hub)
• Weight: 110 g