Additional information
Premium carbon fibre non-slip design
Built to last and to look good, this case features a textured carbon fibre effect design that accentuates the beautiful design of your iPhone 8 Plus. Looking good is one thing but the main functional benefit is grip. This textured method offers a more secure grip, meaning it will stand up to a beating from every day wear and tear, but if you have a better grip, you're far less likely to drop your phone. This is a great first line of defence, often overlooked.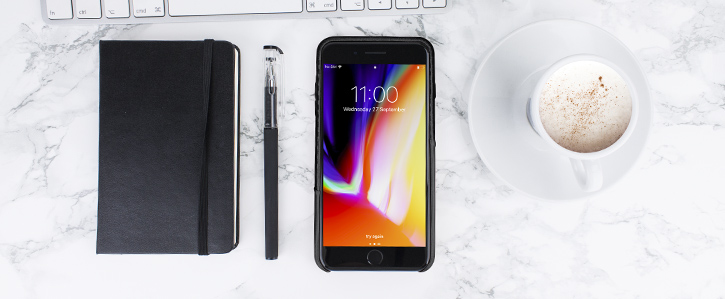 Exterior card pouch adds convenience and added storage
With this case you can leave your regular wallet at home thanks to the credit card pouch on the back of the case. This makes it the perfect case for when you're popping out to the shops, going out for the evening or even if you just prefer to travel super light.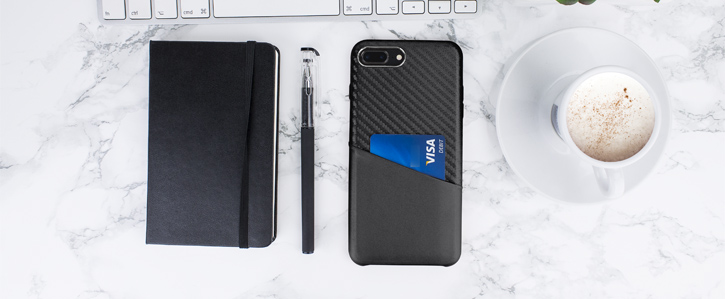 Keeps your phone slim and light
Thanks to the case's design, your phone won't have added bulk all the way around, helping to keep your iPhone 8 Plus as slim and light as it was designed to be.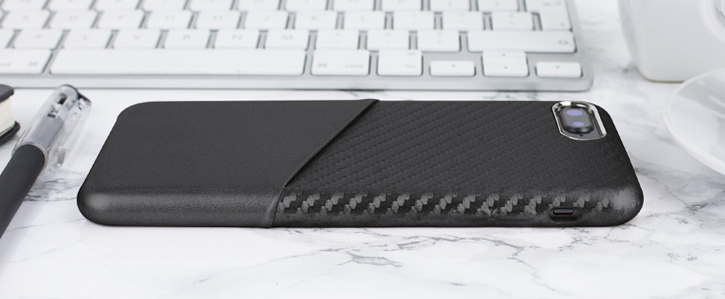 Great in hand feel for extra grip
The stylish leather-style finish not only feels great in hand, it also provides excellent grip - reducing the risk of accidental drops and bumps.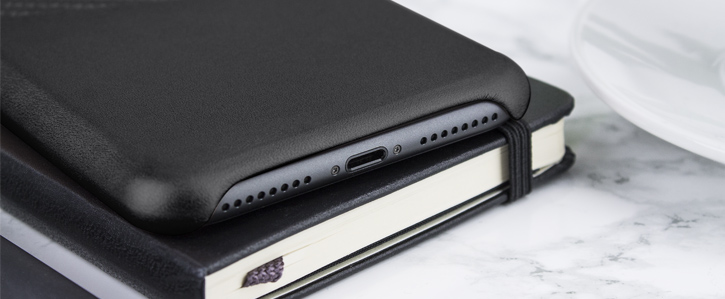 Access to ports and features
The case optimises functionality to all of the iPhone 8 Plus / 7 Plus' ports and features. This slim case features open sections for the charging port, cameras and buttons for ease of use.