Additional information
Prevents screen scratching and other damage
The Olixar range of screen protectors are designed to keep your Sony Xperia XZ1 Compact's screen clear from scratches and scrapes that could hamper your visibility. By creating a tough barrier between your screen and the world, any damage will be done to the screen protector and not the phone, keeping your device looking good as new.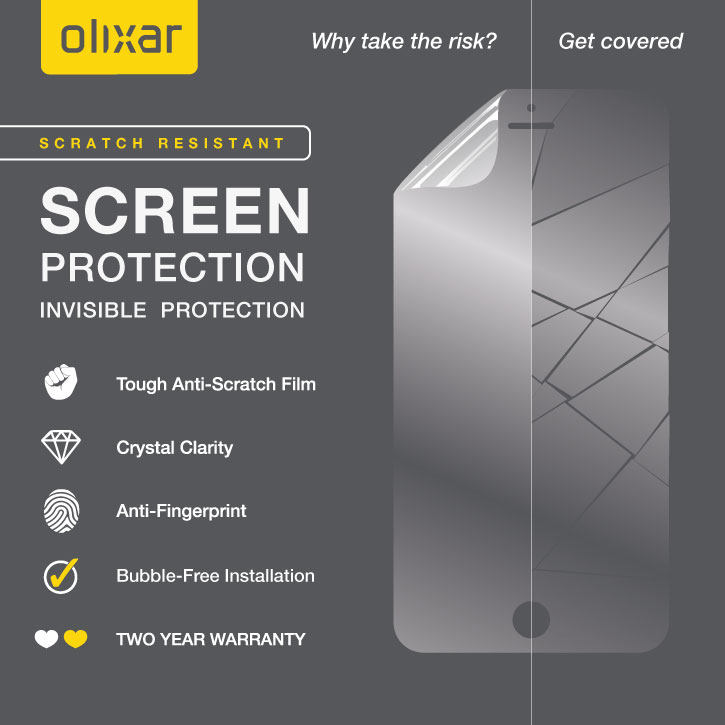 Easy to apply
Olixar screen protectors are easy to apply, as they are custom cut for each device. Simply clean the screen with the included microfibre cloth, line up the screen protector with your phone and use the application card to smooth out any bubbles. Once on, the screen protector is practically invisible.
Crystal clarity provides invisible protection
While it's important to protect your screen, it's also vital that the screen protector does not hinder your smartphone use by clouding the screen or decreasing the sensitivity of the touchscreen. Olixar screen protectors are specially made to provide optimal clarity, while also being thin enough to keep your touchscreen in perfect working order. Once on, you wont even notice the Olixar screen protector is there.
Comes with 2 screen protectors for twice the protection
Olixar screen protectors now come in packs of 2, so you've got 2 times the protection for your Sony Xperia XZ1 Compact. You'll never have to buy another screen protector for the life of your phone with the Olixar 2-in-1 screen protector pack.
Average rating 3,0 given by 2 customers | Write a review
Kat
Unknown
2 February 2018
Doesn't stick to the screen
I followed all the instructions, used all the wipes and holder stickers as instructed, in the correct order, plus I was starting from a new and clean phone, and the screen protectors just didn't stick at all. I tried both in the pack, thinking maybe I'd got something wrong, but both times they just fell straight off as if there was no glue on them at all. They were the right shape for the phone, with all the right cut-outs, and the kit all looked good, so I was surprised to find they were so bad... But bad they were. This was a total waste of money, basically.
Translated from English
1 out of 1 found this helpful
Did you find this review helpful?
---
Phillip
TAWONGA South
16 November 2017
Great
Great product works well, efficient service as well.
Translated from English
0 out of 0 found this helpful
Did you find this review helpful?