Additional information

Note: please ensure your smartphone is compatible with Qi before purchasing this item. In order to do so, simply click the banner above.
Wireless charging on the go for compatible devices
With the Spigen Portable Qi Wireless Charger, you can enjoy the benefits of wireless charging anywhere you go. Simply place your Qi-compatible smartphone or device on the pad and watch the battery spring back to life - no cables attached to your phone or tangled wire nests required.
This amazing process utilises induction coils to send an electrical current from the pad to your phone, eliminating the need for power to travel along wires. Take advantage of this futuristic technology with the Qi Portable Charger from Spigen.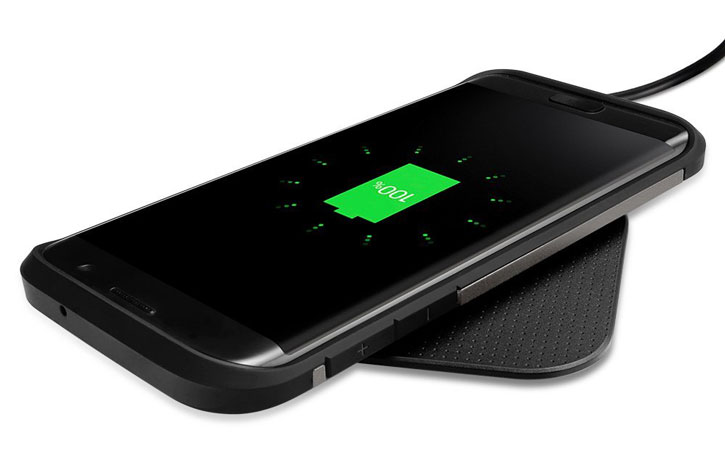 Constructed from premium materials
This pad is built from only the highest-quality materials, ensuring durability and resilience. Not only will the pad last a long time, but it'll also look great while doing so thanks to Spigen's customary attention to detail and signature minimalist aesthetic.

Lightweight, portable build
Why miss out on wireless charging when you're on the move? This charger is slim and lightweight enough to slip into a backpack, handbag or any storage method you like - perfect for going on holiday, visiting friends and family or just moving from room to room in your house.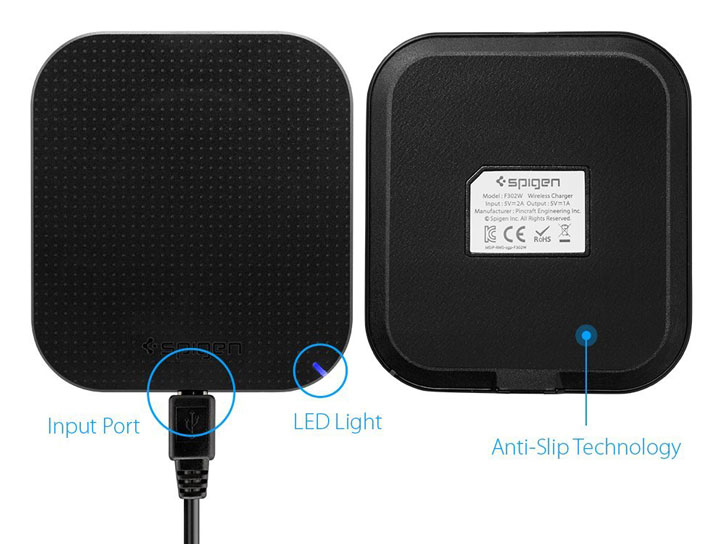 LED indicator
The Spigen Portable Universal Qi Wireless Charging Pad features a built-in LED indicator, which shows you when the pad is charging your device and also when your phone is fully charged.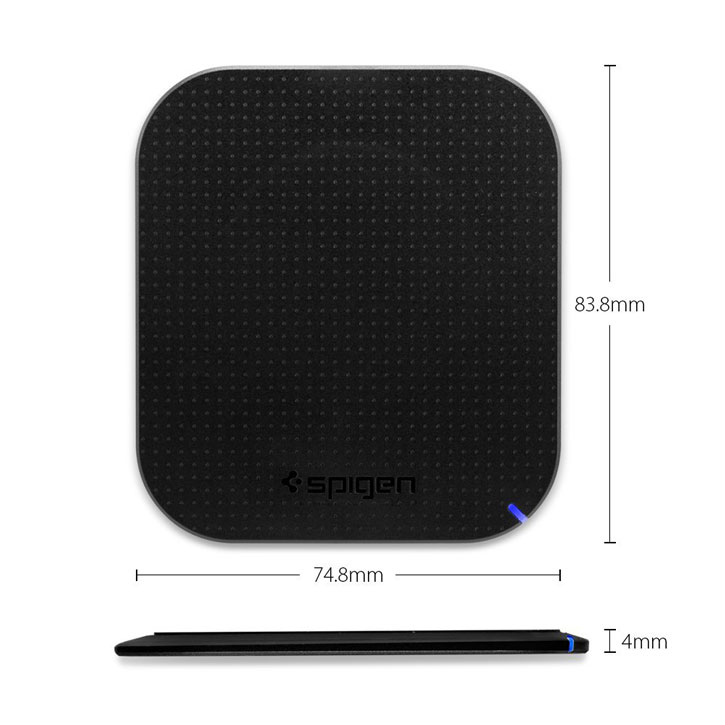 Built-in overheating protection
Your device will never draw more power than it needs with the Spigen F301W Essential Wireless Charger. This is due to integrated components which monitor heat levels and power consumption, adjusting both accordingly to maximise efficiency while minimising risk.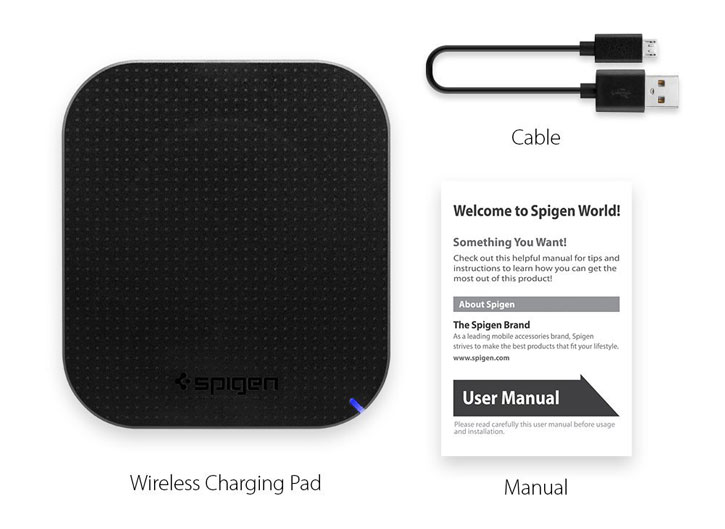 Compatible with all Qi-enabled smartphones
Any smartphone which has Qi wireless technology can utilise this pad's charging capabilities. If your phone doesn't have Qi, don't worry - we sell a range of adapters, one of which is sure to be perfect for your device.
Specifications
Dimensions: 74.8 x 83.8 x 4 mm