Additional information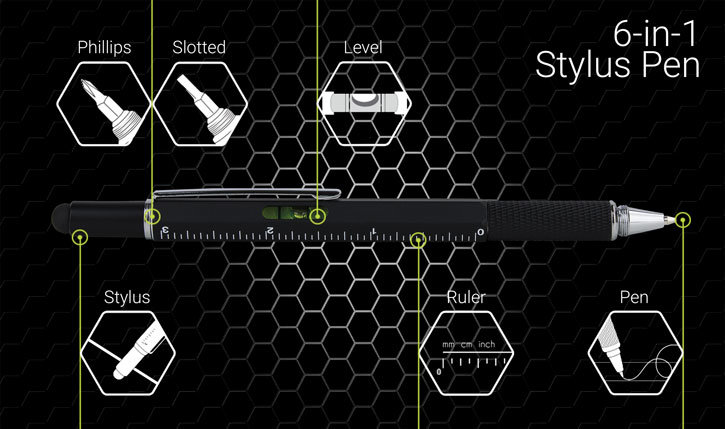 Omnidirectional stylus tip for accurate on screen interaction
The Olixar HexStyli 6-in-1 Stylus Pen has an omnidirectional tip, capable of moving on the screen just as smoothly in any direction you wish. This allows for accurate movements, drawings and precision touches.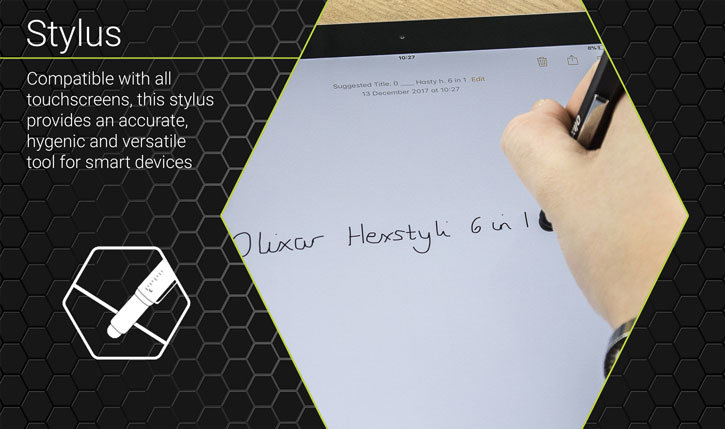 Integrated ballpoint ink pen for jotting down notes
Not only does the Olixar HexStyli feature a stylus tip at one end of the pen, but it also has a refillable ballpoint ink pen at the other end.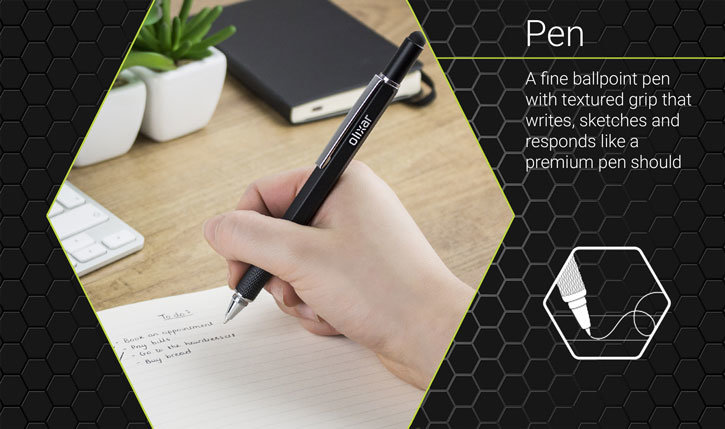 Phillips and Slotted reversible head screwdriver hidden under the stylus tip
By removing the stylus end of the Olixar HexStyli, a screwdriver tip is revealed. Pull this tip out and you'll see that it is double ended with one end being a phillips and the other being a slotted head. So wherever you are, you'll always have a screwdriver to hand.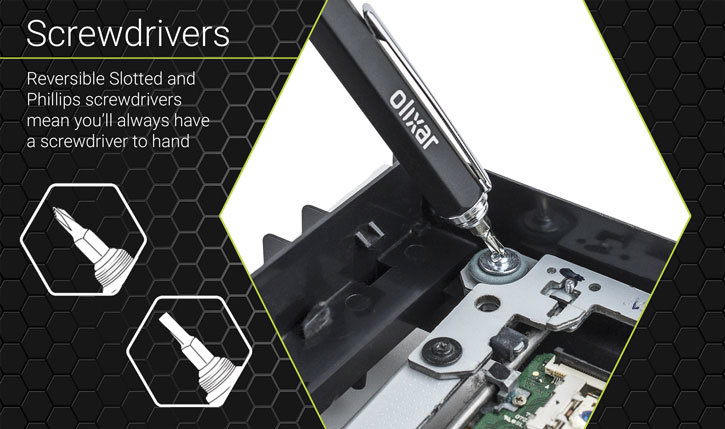 Printed ruler on the body
The Olixar HexStyli is ideal for making quick, small measurements as it features a 7cm and a 3 inch ruler printed on its body.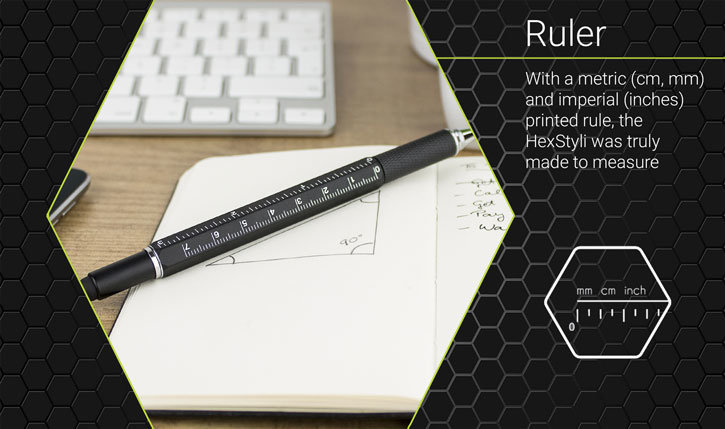 Built-in spirit level
With the Olixar HexStyli you'll never have unlevel pictures hanging at home or work again due to its built-in spirit level.