Additional information
Super-bright LED lights for your vehicle's interior
Need to illuminate your speedometer in the dark to make sure you're driving safely? Want to keep an eye on the petrol gauge so you know when to stop for fuel? Standard interior lighting just not cutting it? These bright LED lights will light up the inside of your vehicle, allowing you to see your dash or console easily and increasing safety.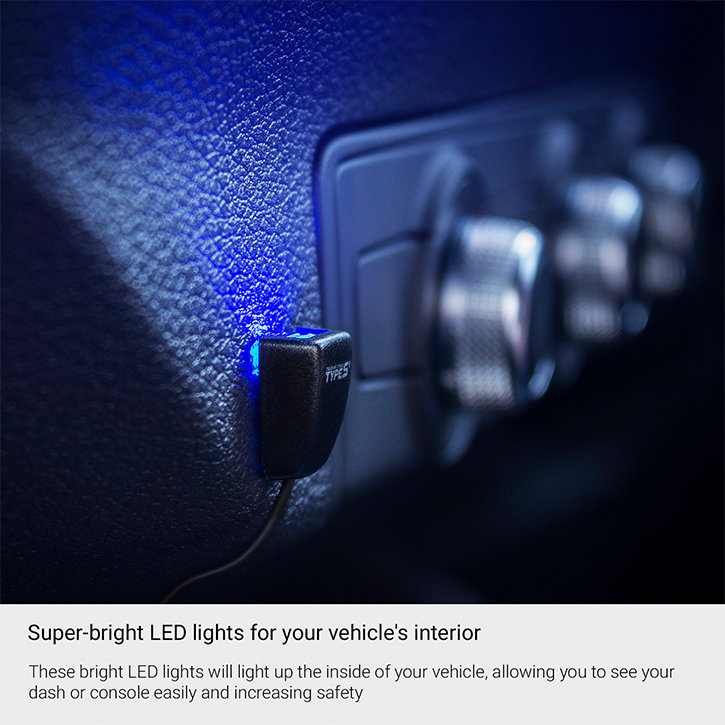 4-pack for incredible value and versatility
With 4 lights included in this pack, the combinations of ways you could use them are endless. Entertain passengers in the rear seats while drawing attention to some of your car interior's more aesthetically pleasing features, or keep your entire central console illuminated, including dashboard and glove box. You can place these 4 lights anywhere you like around your vehicle.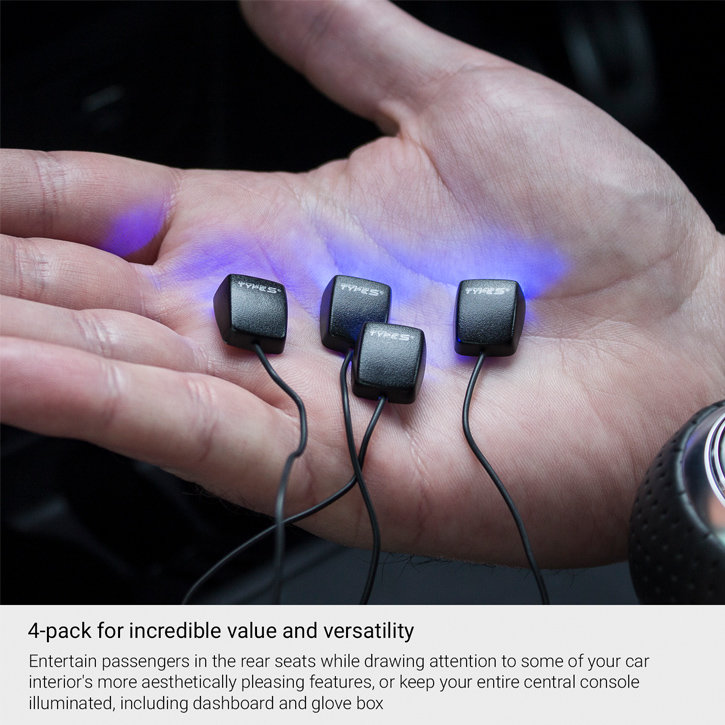 Place the lights anywhere - dash, console and more
The compact size and unobtrusive shape of these lights will be perfect anywhere in your vehicle - whether adorning your dashboard, subtly lighting up your console or emitting light from the passenger footwell.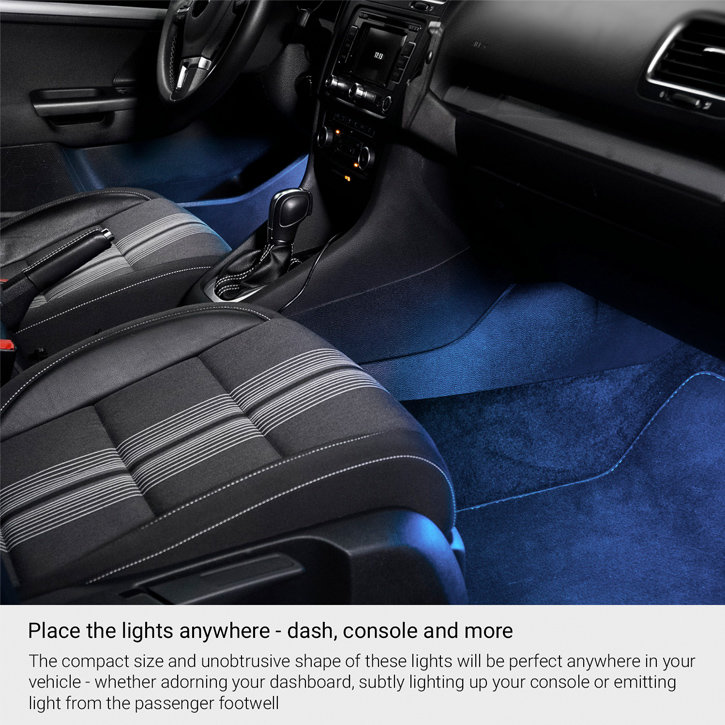 2-sided adhesive tape for a sturdy, strong attachment
You'll never need to worry about these lights falling off or becoming damaged thanks to a super-strong, super-grippy 2-sided adhesive tape which serves as the attachment method for the lights. Rest assured both your vehicle and your new lights are safe.
Ultra-compact and super-lightweight
You'll barely even notice these lights are there, save for the light they're emitting, of course. This is due to a super-lightweight construction and minuscule size which emphasises unobtrusiveness, allowing the aesthetic of your vehicle to shine through while also providing much-needed light.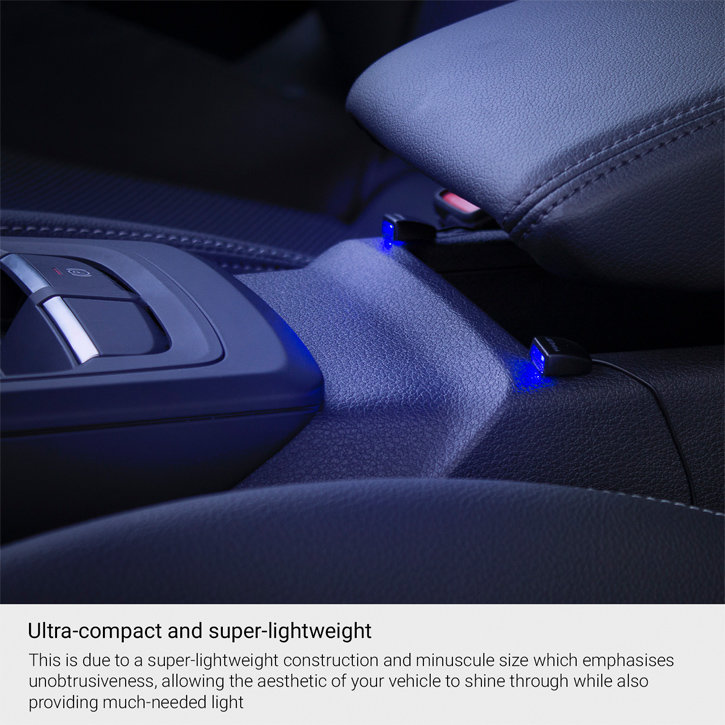 Powered from your vehicle's 12V electrical outlet port (cigarette lighter)
Power is conveniently supplied from your vehicle's 12V outlet port - otherwise known as your cigarette lighter - so all you have to do is plug it in and turn it on or off.