Additional information
Safe, secure and clutter-free in-car storage solution
Everyone has that one thing that they can't do without, no matter where they go. Whether that thing is your smartphone, your wallet, your house keys or whatever else you need, this mesh net holder is the perfect way to store it. This holder can stick to any surface thanks to grippy 3M adhesive pads, while the strong, secure netting ensures that your possessions will never fall out or become dislodged.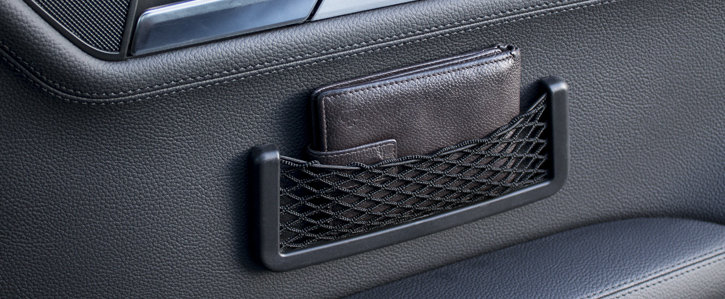 Ideal smartphone holder
Don't have an in-car dash or windscreen mount, or simply want to focus on driving with no distractions? This holder makes an excellent smartphone holder, being just the right size and shape to hold virtually any smartphone (or non-smart device) on the market.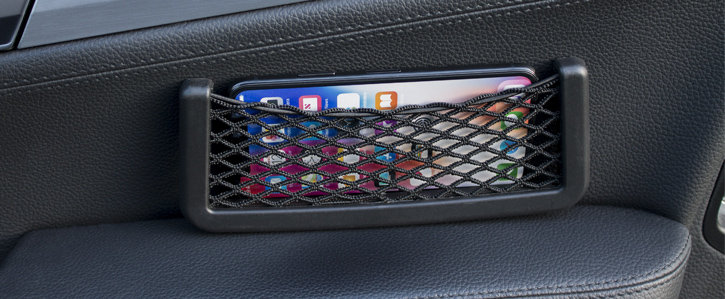 Affix anywhere - even textured or rough surfaces - with 3M adhesive
3M adhesive is ultra-strong, grippy and durable, so it's the natural choice for mounting this holder. Thanks to the super-strong properties of the adhesive, you'll be able to affix this holder wherever you like in your vehicle, even if the surface is rough or textured - perfect for seats or upholstery, for example. You won't need to worry about residue either, as any residue which is left can easily be washed off.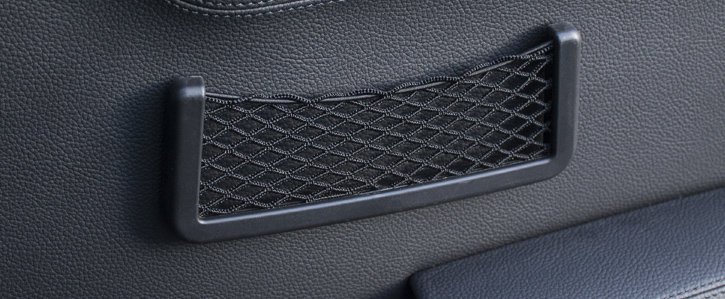 Not just great for your car - use at home or in your office, too
Need a convenient storage solution for your workplace or home? This holder is the perfect choice for you. Although it's great for your car, there's absolutely no reason you can't use the holder in your office or home, making it ideal for storing keys, office equipment and stationery, or your smartphone while you work.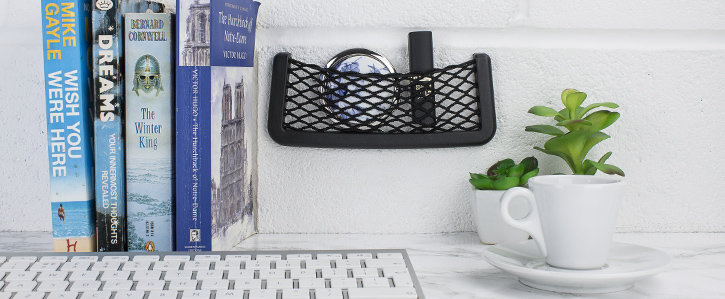 Attractive minimalist look fits any environment
This net holder will sit perfectly in any environment it finds itself in, due to a minimalist construction which emphasises functionality. Home, office, car...the possibilities are endless.