Additional information
Own a Samsung Galaxy S9? Then why not lavish your device with the lightweight, clear and ultra protective pack.
The Olixar Total Protection Pack features an ultra-thin protective gel case, as well as 2 ultra responsive screen protectors. This creates the perfect way to keep your Galaxy S9 looking as good as new.
The 'Total Protection' pack includes:
Olixar Ultra-Thin Galaxy S9 Gel Case - 100% Clear
Olixar Galaxy S9 Screen Protector 2-in-1 Pack
Olixar Ultra-Thin Samsung Galaxy S9 Gel Case
Each Ultra Thin case is made from a special strong and durable gel material, which makes it flexible like silicone and tougher than a crystal case providing you with long lasting protection for your Galaxy S9. The Ultra Thin case is designed to be slim, lightweight and strong - so you can be assured that this case will add virtually no extra bulk to your S9 so it will still fit in your pocket with ease.
Each Olixar Ultra Thin has been designed specifically for the Galaxy S9 and features cut-outs for the various ports and features such as the rear facing camera.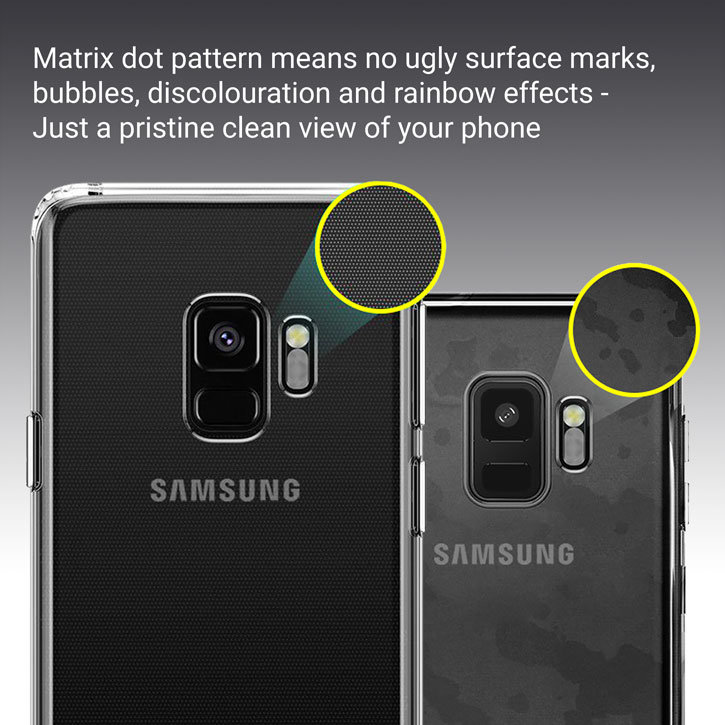 Olixar Galaxy S9 Full Cover Edge to Edge Screen Protectors
The Olixar range of screen protectors are designed to keep your Galaxy S9's screen clear from scratches and scrapes that could hamper your visibility. By creating a tough barrier between your screen and the world, any damage will be done to the screen protector and not the phone, keeping your device looking good as new.
Olixar screen protectors now come in packs of 2, so you've got 2 times the protection for your Galaxy S9. You'll never have to buy another screen protector for the life of your phone with the Olixar 2-in-1 screen protector pack.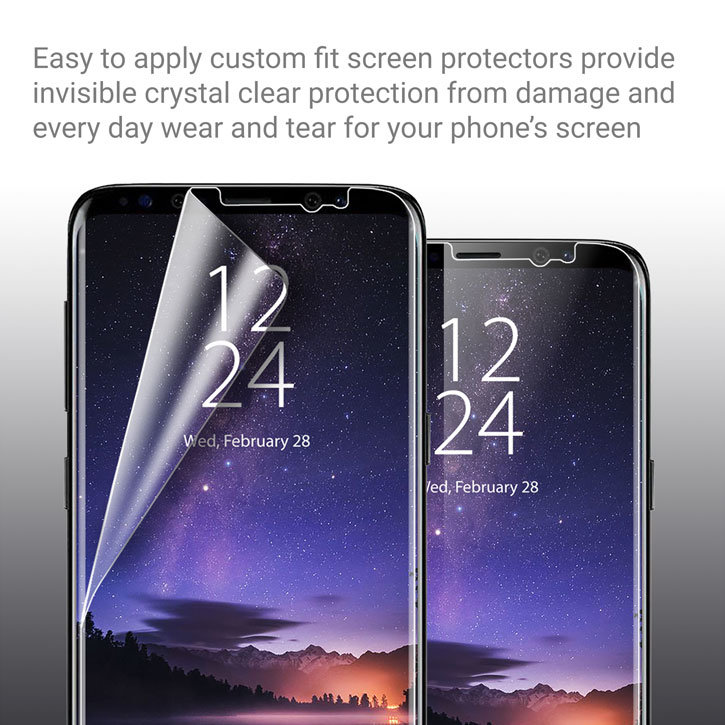 Please note: For best results with this screen protector, please ensure that 'Touch Sensitivity' is enabled. For instructions click here.