Get your shiny Apple iPhone 8 Plus / 7 Plus protected from bumps, knocks and scratches with this all-new LifeProof SLAM case. This sleek and modern two-tone (lime and black) case will provide great protection against bumps, without adding much bulk or interfering with any of the phone's features.
Modern and slim fitting case design
The LifeProof SLAM is the slimmest case across the LifeProof range which targets those who value their phone's protection and good looks. The case adds just little bulk to your phone, which not only protects your phone, but also guarantee a great and comfortable grip.
Bump protection
Since the Apple iPhone 8 Plus / 7 Plus's water resistance is already certified with IP67 rating, LifeProof SLAM case focuses on preventing and eliminating the damage that could be caused by accidental drops. The case will protect your device from most damage, including accidental drops from up to 2 metres.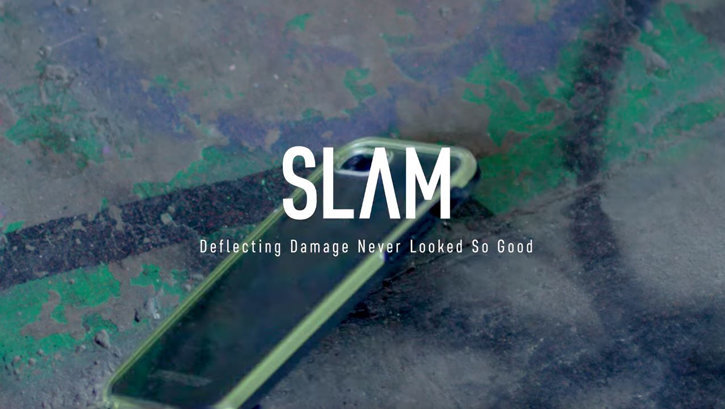 Easy access to all of the iPhone 8 Plus / 7 Plus's buttons
LifeProof SLAM tough case aims to provide a pleasant usage experience and allow you to use all of the features of the phone, as if it was without the case. This will allow you an easy access to all of the controls of the phone (i.e. volume rocker, or charging port), meaning you can keep the case on the phone at all times.
Screen-less protection for the most pleasant experience
There are many cases which come with a built-in front screen protector, however, some people prefer not to have it, in order to preserve the original touch and feel of their iPhone 8 Plus / 7 Plus display. If that sounds like you, this is the case you should get! It comes with no attached or built-in screen protector, meaning you can experience unobstructed access and excellent sensitivity of your Retina display.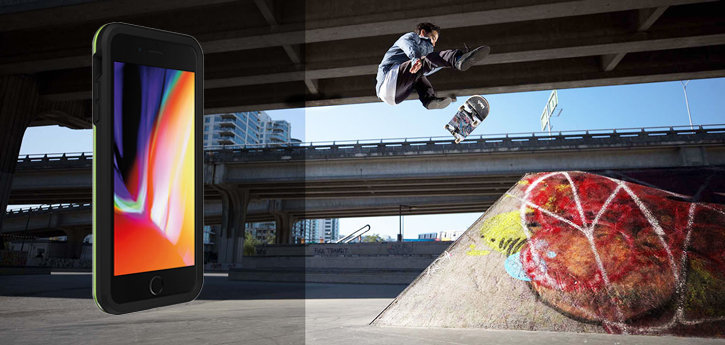 Supports Qi Wireless Charging
A slim back cover not only adds minimal bulk, but also makes the Qi Wireless Charging a possibility. You will no longer need to remove the case to charge the iPhone 8 - just rest it on the Qi Wireless Charger (purchased separately), and keep your battery level magically creep up! (Only compatible with the iPhone 8)
Designed specifically for your iPhone 8 Plus / 7 Plus
This LifeProof SLAM Case has been designed and manufactured specifically for your iPhone 8 Plus / 7 Plus, ensuring a perfect fit and excellent compatibility with all of your mobile phone's features.