Additional information
Zagg's strongest and most-touch sensitive screen protector
InvisibleShield has always been one of the most popular screen protector makers for mobile phones and Glass Curve Elite Screen Protectors does live up to the hype. This tempered glass screen protector is the strongest Zagg has ever made, which once applied, adds an additional layer of substantial protection for your Samsung Galaxy S9's screen. The screen protector will not only protect your device from bumps, knocks, drops and scratches, but also allows the phone's screen to stay ultra-responsive to taps and gestures.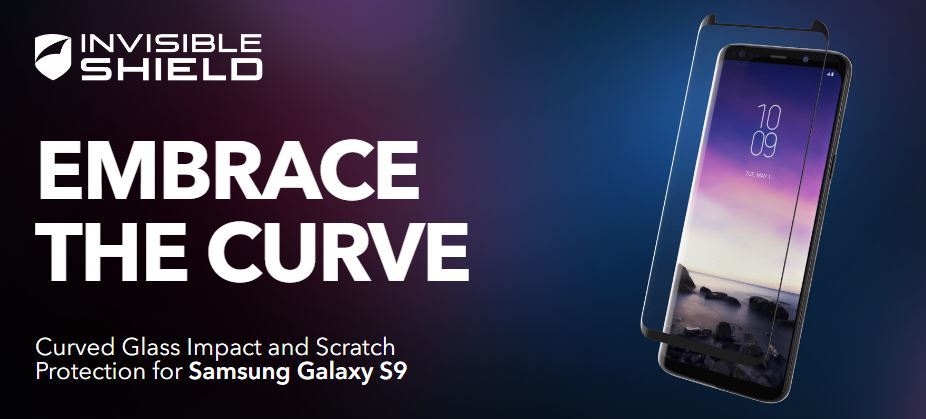 Keep your Samsung Galaxy S9 in its top condition
Despite being naturally reinforced, Samsung Galaxy S9's screen is not completely scratch-proof. The InvisibleShield Glass Curve Elite screen protector has been designed to act as a 1st line defense against scratches, bumps and other damage, which keeps your phone's original display in excellent condition.
Custom curved fit for total coverage
The Glass Curve Elite screen protector comes designed specifically for the Samsung Galaxy S9, and slightly rounded around the edges to perfectly match the Samsung's curved edge display. This means that the screen protector will lay completely flat on your phone's screen offering a complete, yet barely noticeable edge-to-edge protection.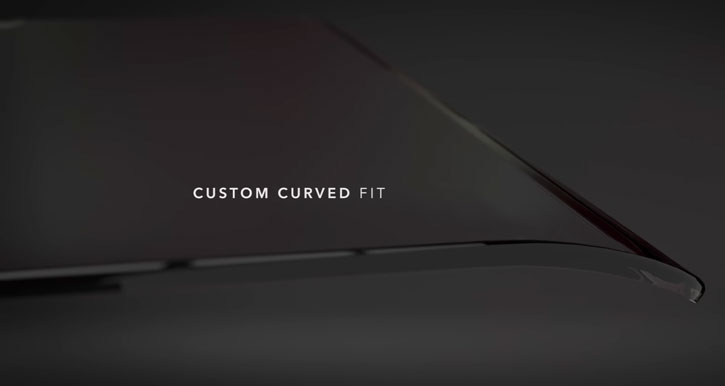 Oleophobic design resists fingerprints and smudging
You're using your device extensively, so the last thing you want is marks, fingerprints and smudges all over the screen. This screen protector from InvisibleShield comes complete with an oil and smudge-resistant coating, keeping your device free of those irritating marks and blemishes.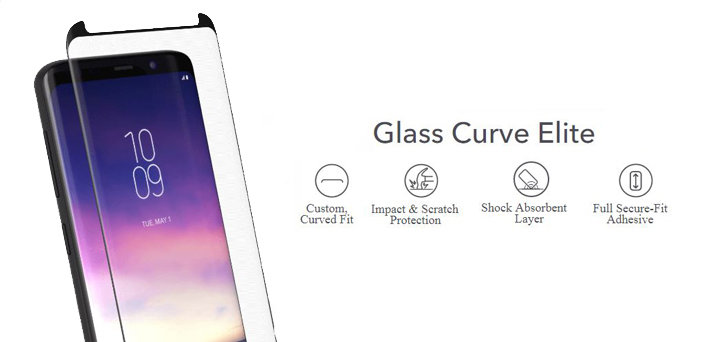 Comes reinforced with a shock-absorbent layer
On top of the regular 9H tempered glass toughness, the Glass Curve Elite screen protector comes reinforced with a special shock-absorbent layer that prevents the impact damage of an unexpected drop.
Maintains 100% of your display's clarity
Take advantage of the Galaxy S9's beautiful Super AMOLED display and HDR (high dynamic range) with this screen protector, which maintains your touchscreen's clarity while still adding a layer of unparalleled protection. The smooth surface of the screen protector will also look and feel exactly like the original display, meaning you have got nothing to lose, and everything to gain!