Additional information
Rugged composite case
The UAG (Urban Armor Gear) Outback case is constructed from a robust composite design featuring a soft impact-resistant core that absorbs shock force, and a hard exterior that takes punishment the phone would otherwise suffer. This methodology is the perfect partnership to keep your Galaxy A8 Plus 2018 safe and secure in most situations. Indoors or outdoors.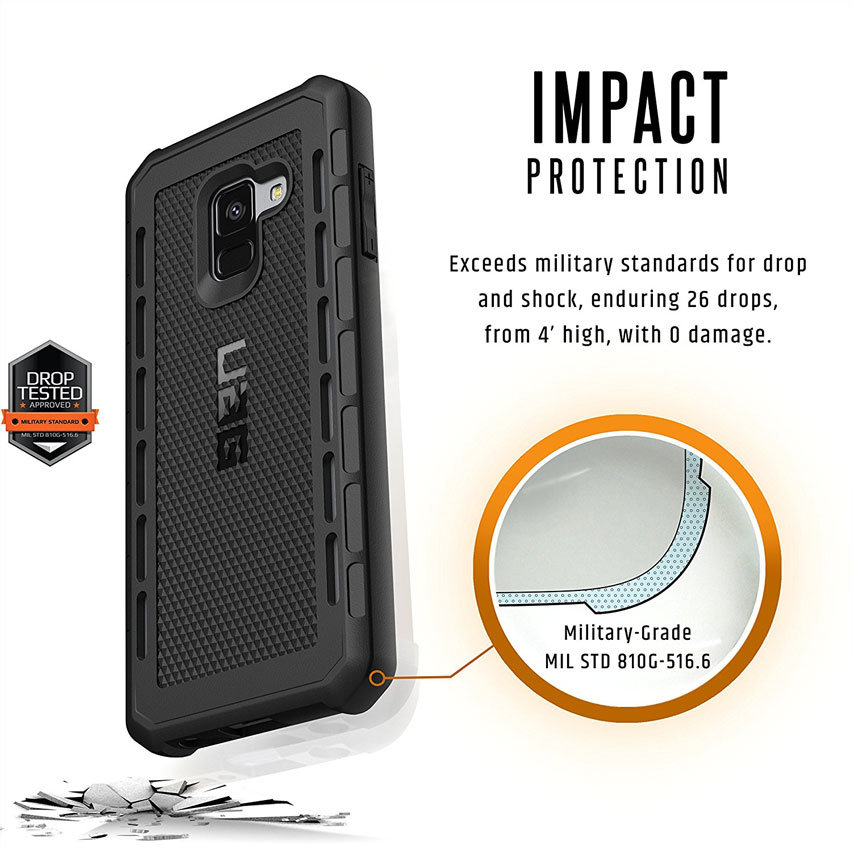 Anti-slip design with rubberised pads
The first line of defence in all protective situations is not letting the phone drop in the first place. This may seem obvious, however many cases feature smooth designs that slip easily from the hand or from a table or window sill etc. The Outback takes action against this with a series of rubberised non-slip pads and reinforcement where it matters. The phone will grip easily to smooth surfaces and also ensure a firm hand hold, making it far less likely that it will end up on the deck in the first place. Simple but effective.
Bezel protects screen
With a cleverly designed extruded bezel that keeps your screen off of any flat surface in the event of drops or placing face down, your Galaxy A8 Plus 2018 can keep its clean pristine, scratch-free and fully usable. For extra screen protection however, you may want to consider a screen protector.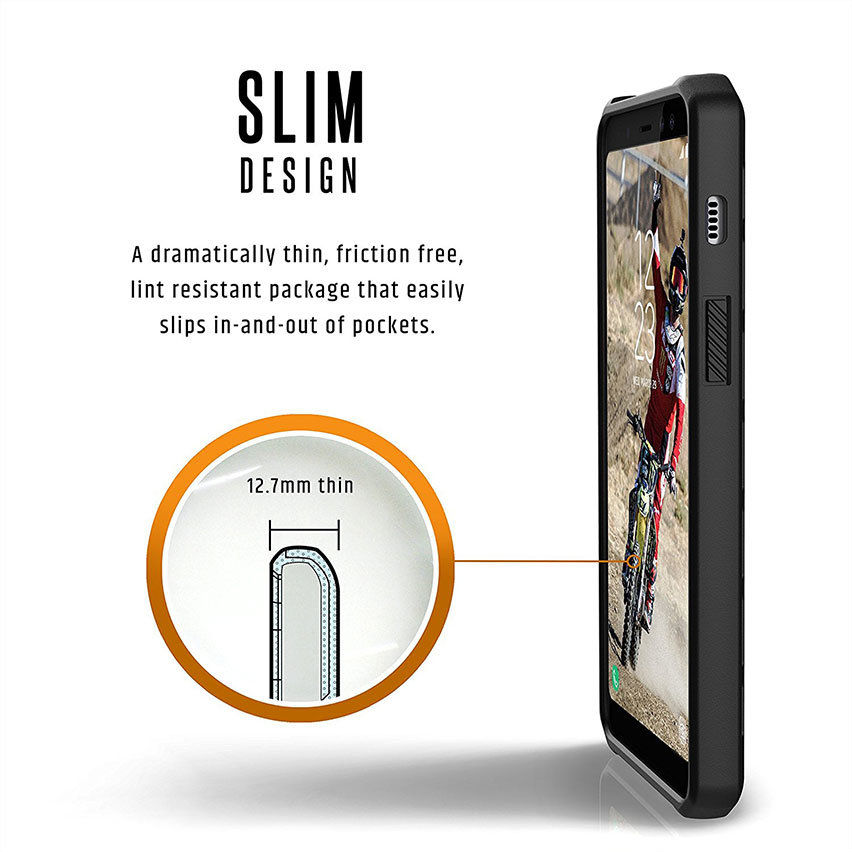 Military drop tested
If it's good enough to satisfy the US military, its more than likely going to satisfy your needs too. The Outback meets military drop-test standards MIL STD 810G 516.6. This means it will survive reasonable drop tests from the sort of heights likely in every day use.
Tactile oversized button covers
Your Galaxy A8 Plus 2018 function buttons are fully protected by oversized TPU button covers that are easy to operate even if you're wearing gloves. You will appreciate the tactile response and protection on offer here as the functionality is seamless.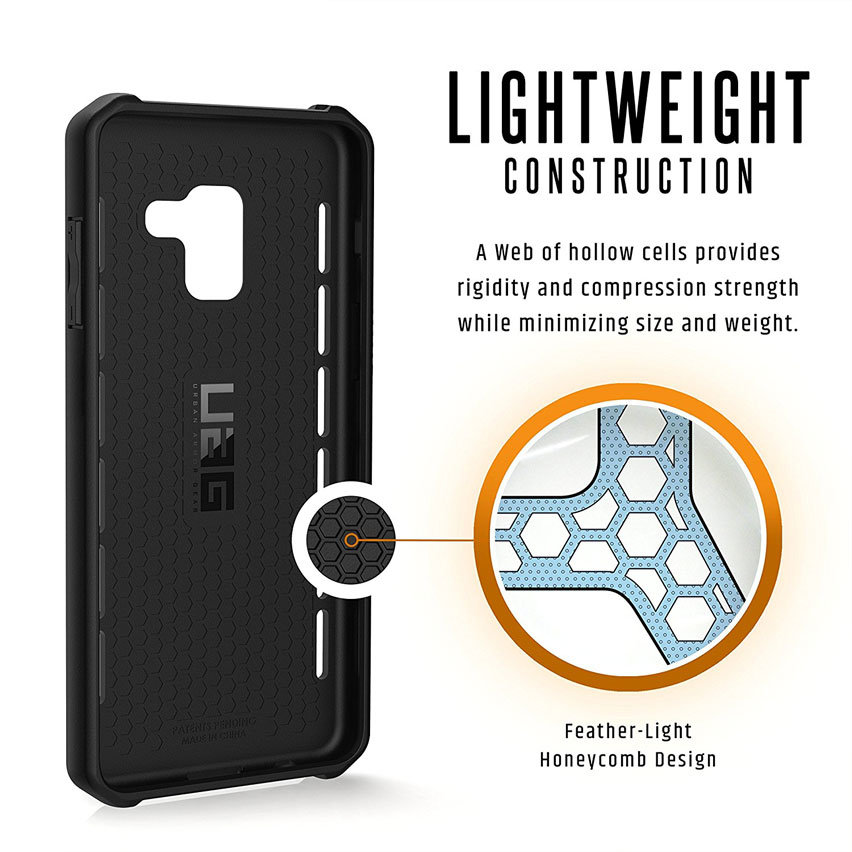 Designed for Samsung Galaxy A8 Plus 2018
The UAG Outback case has been fully conceived with the Galaxy A8 Plus 2018 in mind. Therefore you can expect a perfect fit and full functionality whilst your phone is secured in the case.