Additional information
Bang & Olufsen Signature Sound
Bang & Olufsen are a renowned speaker and headphone manufacturer that strive to produce the best possible acoustic experiences. Their Signature Sound which they implement into all of their products is natural, authentic and as the artist intended, so you can rest assured that you will experience a studio-level audio quality with the BeoPlay H3 in-ear headphones.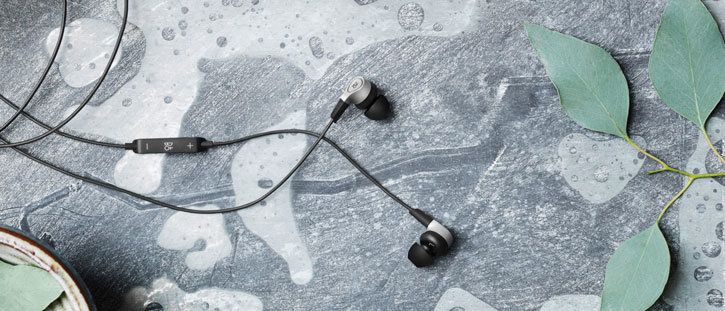 Accurate, balanced sound with impressive bass
The BeoPlay H3 earphones feature B&O's Signature Sound in a small format. Thanks to the powerful 10.8mm driver, these headphones produce big, accurate sound alongside powerful bass to give the listener a smooth, immersive experience.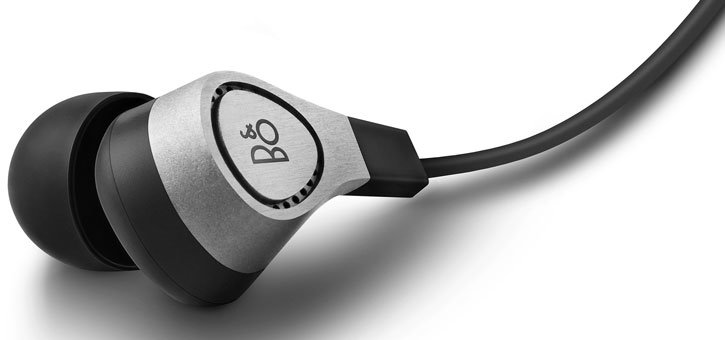 Robust, lightweight metal construction provides excellent acoustics and comfort
These attractive two-tone earphones are constructed with a lightweight yet robust metal design and feature a stunning Natural Silver premium finish. The BeoPlay H3's 26 precision drilled air vents help to make the earphones comfortable by shedding unnecessary weight, while providing incredible acoustics. The H3 earphones also include a built-in miniature bass port to give the sound produced more depth.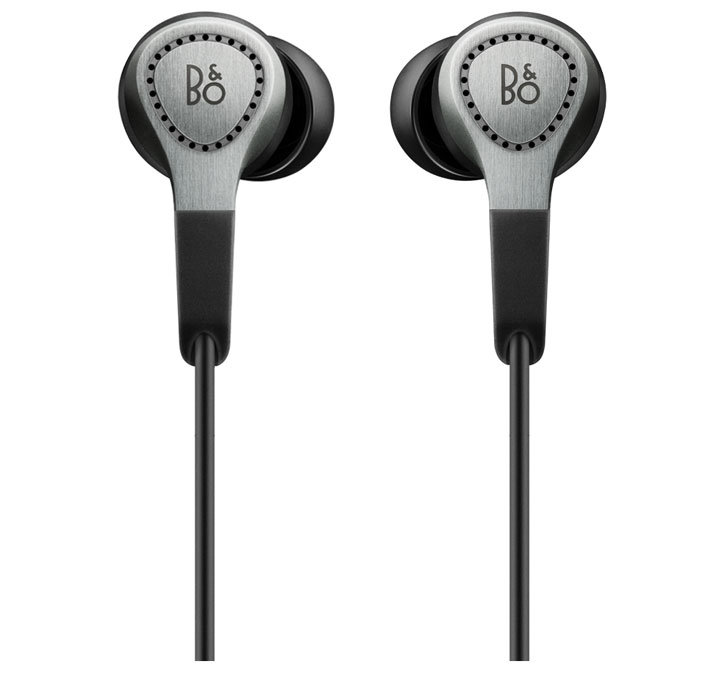 Secure and comfortable fit with interchangeable earbuds
The BeoPlay H3 earphones by B&O are designed to be as secure in your ears and comfortable as possible. This has been achieved with the included extra soft interchangeable earbuds that come in different sizes, allowing for a comfortable fit for any ear shape or size.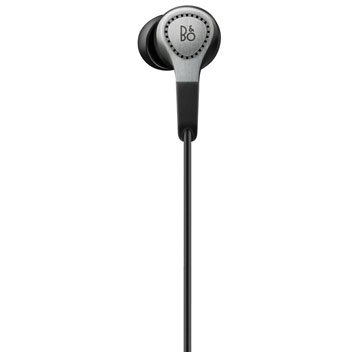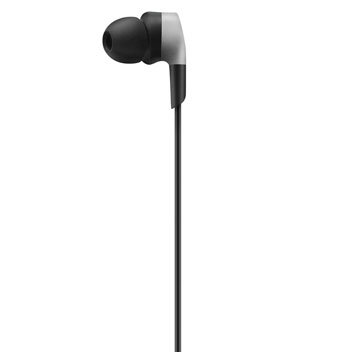 Innovative earbud design minimises sound leakage
Earphone sound leakage can be incredibly frustrating for those around you, especially in public spaces. B&O have tackled this design flaw found in many earphones when designing the BeoPlay H3's. By placing the earbuds slightly off axis to the speaker unit, all of the sound produced by the BeoPlay H3's is funnelled into the ear canal, providing reduced sound leakage and excellent acoustic performance.

Tactile controls and integrated microphone give you hassle free control
The integrated inline remote includes volume, skip and play / pause buttons so you can take control of your music or answer calls, without getting your smartphone out of your pocket. The microphone also provides high quality audio when taking telephone calls or could be used to operate Google Assistant.
Please Note - These earphones have been optimised for use with Android smartphones so the microphone and control features may not function on iOS devices.
Anti-tangle cable for worry free usage
Bang & Olufsen have gone above and beyond designing the BeoPlay H3 earphones, featuring a tangle resistant cord, you can use the earphones without the worry of having to untangle them every time you pull them out of a bag or pocket. The H3's have been designed for everyday use and B&O have taken this into consideration with the BeoPlay H3's innovative design.
Comes with a free carry case and much more besides
Included with these premium earphones is a carrying pouch to keep your precious earphones safe when they are not in use. B&O have also included four different sizes of earbuds so that you're ready to go, right out of the box.

Please note: For devices without an integrated 3.5mm headphone port, an adapter may be required.
Specifications:
Dimensions - 26 x 20 x 33mm
Weight - 16g
Cable length - 1.2m
Frequency range - 20-16,000 Hz
Speakers - Dynamic 10.8mm driver