Spigen Liquid Air Huawei P20 Lite Thin Case - Matte Black
Product part number: L22CS23071
Product reference: 68688
The Spigen Liquid Air in matte black is a TPU lightweight protective case. Spigen's flexible and elastic material reduces the thickness of the case while providing shock absorption and a comfortable grip for your Huawei P20 Lite.
Additional information
Shock absorption protection without the bulk
The Spigen Liquid Air for Huawei P20 Lite is a soft flexible TPU cover designed for protection, without unnecessary bulk. The TPU cover provides supreme durability and shock protection for your phone, so you can use your Huawei P20 Lite with peace of mind.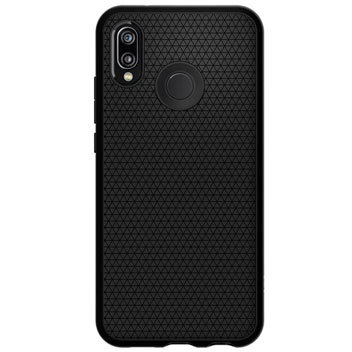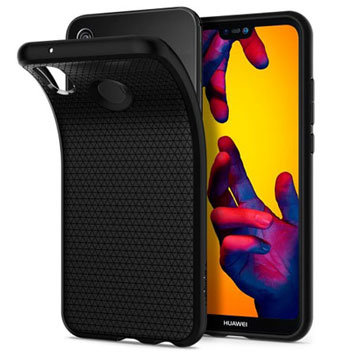 Slim and lightweight to show off your phone's design
The Huawei P20 Lite has a distinctive and timeless design, so you'll want a case that preserves this look while offering protection from scratches, scrapes and minor impacts. Each Spigen Liquid Air case has been expertly designed to be as thin as possible without sacrificing protection, and made to perfectly follow the contours of your phone, preserving as much of the original appearance as possible.
Soft to the touch with a comfortable grip
The Spigen Liquid Air case for the Huawei P20 Lite features a soft to the touch design for a pleasing feel, while also ensuring a comfortable grip with the premium matte finish - reducing the chances of dropping your phone.
Access to ports and features
The case optimises functionality to all of the devices ports and features. The TPU case features button covers, while the charging port, speakers and camera are left open for easy use.