Additional information
High-tension 9H tempered glass construction for enhanced shock protection
The Spigen GLAS.tR SLIM Series screen protector is made from a chemically reinforced glass, combined with an anti-shatter film that maintains perfect image clarity while protecting your Huawei P20 Lite's screen from scratches and external shocks.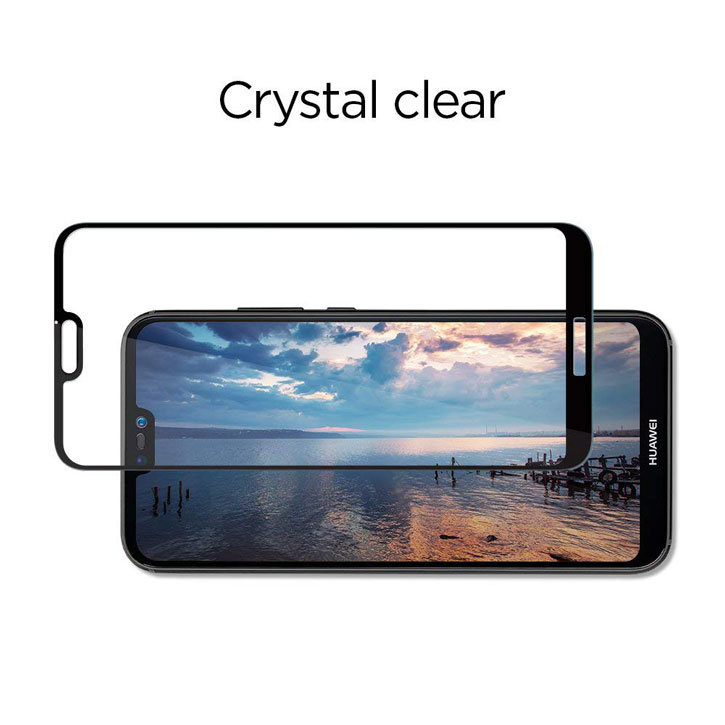 Rounded edges and tapered home button cut-out
The GLAS.tR SLIM is a unique glass screen protector in that it is specially designed with rounded edges to be more chip-resistant and deflects shock from bumps and drops in order to reduce the likelihood of screen damage.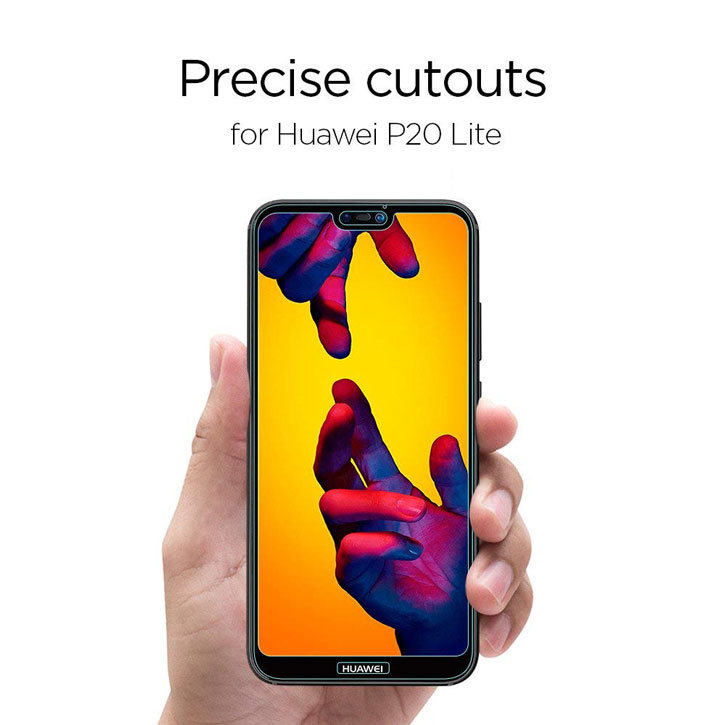 Case compatible
The GLAS.tR screen protector has been precisely cut out so that it fully protects your Huawei P20 Lite's screen, while being trimmed down enough on the edges so that a case can be applied without the screen protector lifting up.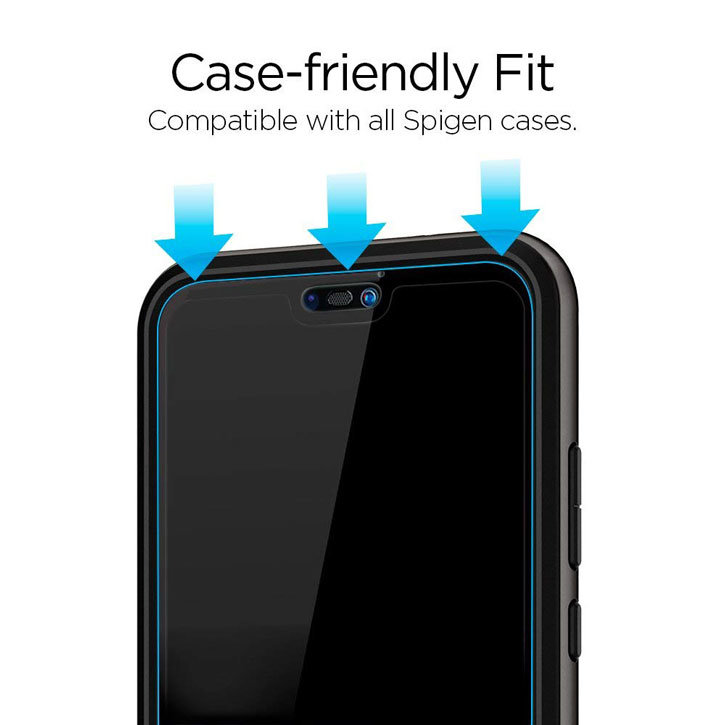 Oleophobic coating helps resist fingerprints
This screen protector features an oleophobic coating that resists oil contamination and fingerprints, making it easier to clean without the build up of grease that can lead to a rainbow sheen effect.
0.4 mm thickness adds minimal bulk to your phone
Engineered to provide superior screen protection, the Spigen GLAS.tR SLIM Series is only 0.4 mm thick - so you can be sure it is safe from harm while looking as good as new without added bulk.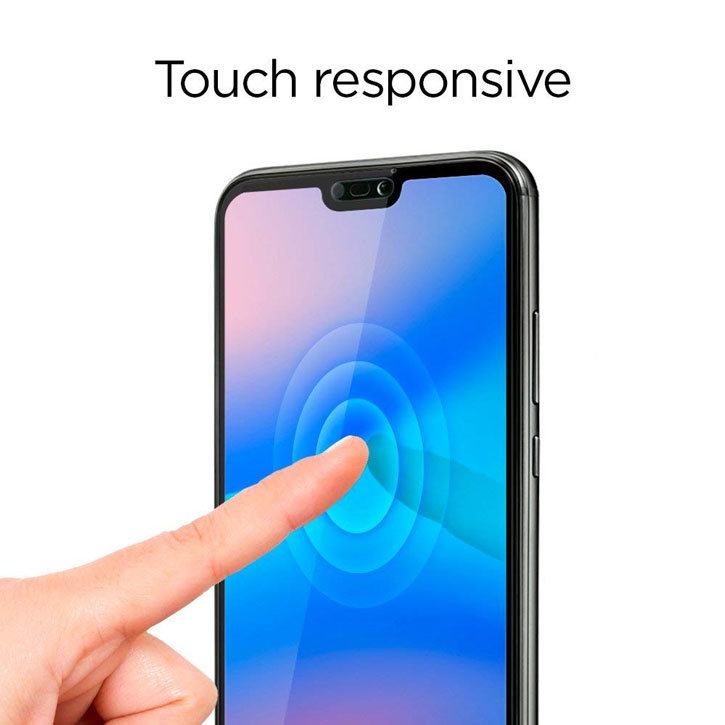 Easy installation with no risk of bubbles
As this is a premium glass screen protector and not a film, it does not bubble at all on application. In addition, the Fluorine coating allows for easy removal should the GLAS.tR SLIM be damaged or if you just want to swap it out for another colour.
Spigen's attached wing system means that lining up the screen protector is simple and helps you to achieve a perfect application.
Made for the Huawei P20 Lite
Designed specifically for the Huawei P20 Lite, the Spigen GLAS.tR SLIM Series screen protector offers a perfect fit for your device. Featuring cut-outs for the camera, sensors, speaker and button with transparent sections for the capacitive buttons - so you can still see when they are lit.